Padma Lakshmi Shows Off Toned Bikini Beach Bod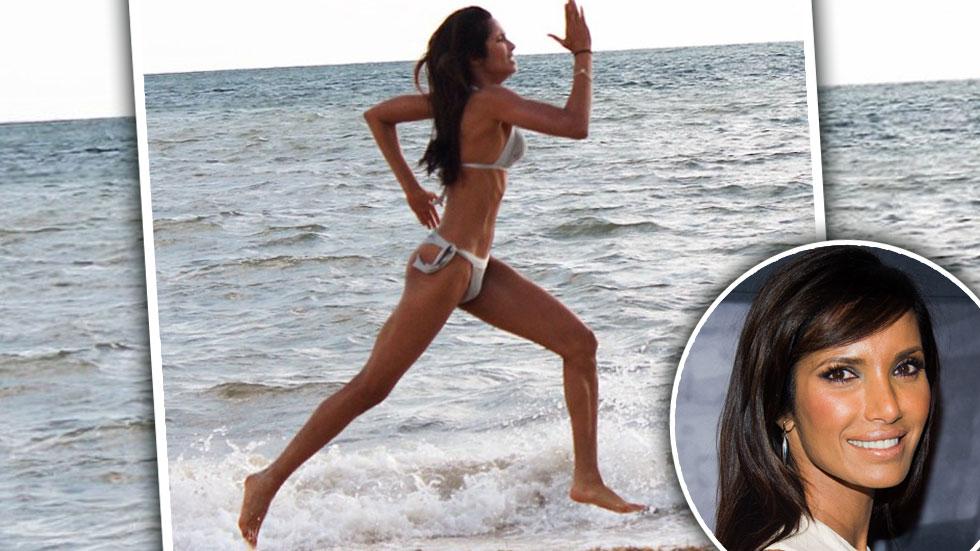 Padma Lakshmi showed off her amazing bikini body on her Instagram page Thursday, flaunting a sleek, sculpted figure while sprinting on the beach sand.
Lakshmi, who carried on a romance involved with Richard Gere for much of last year, dubbed the shot with the #ThrowbackThursday tag, as it's likely from her modeling career. She added that a pal commented how "it looks like she has a penis" in the pic.
Article continues below advertisement
The 44-year-old Top Chef beauty previously said she's been blessed with "a fast metabolism," which surely came in handy during her pre-TV modeling franchise.
"I'm tall, and my digestive tract is ironclad and can really take a beating," said the Chennai, India-born stunner, who has a 4-year-old daughter named Krishna.