Exclusive
Going Solo: Self-Absorbed Kim Kardashian 'Pushes Away' Family & Friends For 'Money, Labels & Kanye'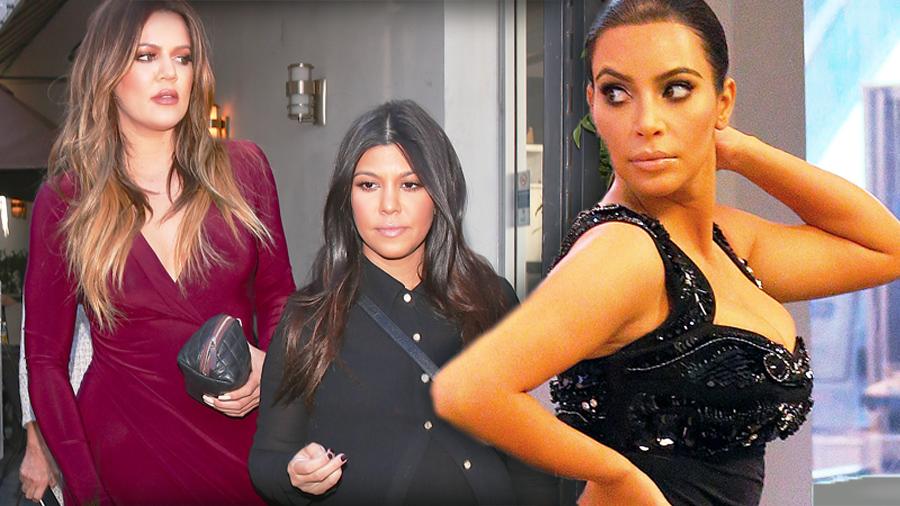 It's lonely at the top. Kim Kardashian's career is hotter than ever, but a one-time friend of the Keeping up with the Kardashians beauty tells RadarOnline.com exclusively, "She is not the same person any more and no one wants to even be around her!"
"She ditched her friends long ago and since she got together with Kanye, she has become the type of person that she always told everyone she would NOT become," the insider says.
Article continues below advertisement
"It is really sad because she was such a huge part of her close circle of friends, and now her life is just money, labels, North and Kanye, Kanye, Kanye."
After moving out of Kardashian family matriarch Kris Jenner's Calabasas home with her rapper husband, Kanye West, 37, and 1-year-old daughter, North West, the source says that the internet-breaking reality star "doesn't even return her family's calls or texts any more, and when she does, she is always short and snappy with them."
"She has told them all the only reason they have anything is because of her and she is incredibly ungrateful."
As Radar previously reported, Kardashian, 34, has driven a wedge between her sisters Kourtney, 35, and Khloe Kardashian, 35, and, according to the insider, "They don't even like being around her anymore."
However, it is not only the Kardashians that can no longer tolerate Kim, but her Jenner family relatives as well.
"Because Kris and Kim are so close, Bruce doesn't even try anymore with her," the source tells Radar, referring to Kardsashian's former step-father Bruce Jenner, 65, who just divorced the momager after 22-years of marriage.
"And it is more than obvious how Kendall feels about her after Kim said publicly that she bought her a career," the source tells Radar. "But everyone knows that deep down inside, Kim just wishes she were Kendall."