'I Bought Her A F**king Career!' Kim Kardashian Fumes Of Kendall Jenner In New 'KUTWK' Clip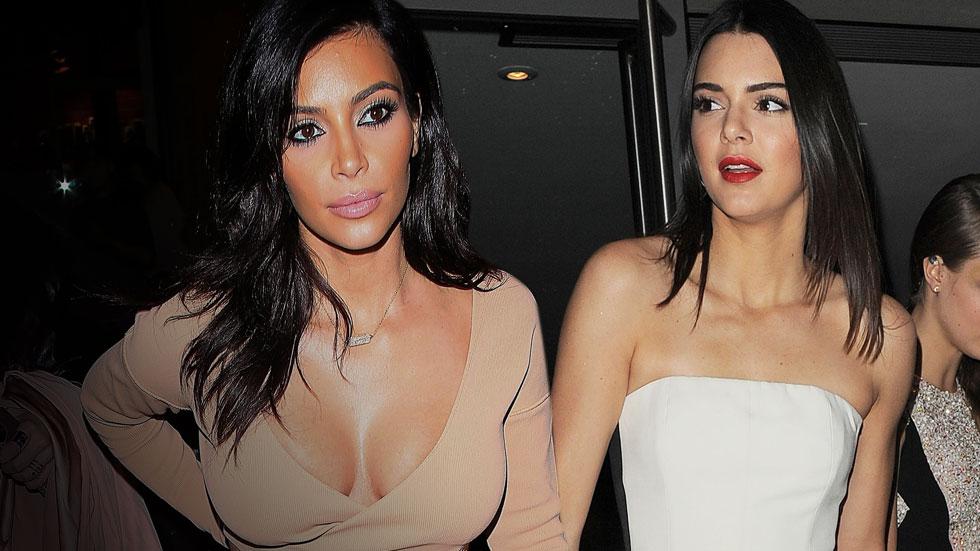 Kim Kardashian, in the most blunt of terms, claims she's the driving force -- and apparently, financial backer -- behind Kendall Jenner's burgeoning modeling career, in a new promotional clip for Keeping Up with the Kardashians 10th season.
One soundbite from the clip, released Monday, sees Kim barking of Kendall, "I'm not buying her a f**king pair of shoes, I bought her a f**king career!"
Is that the case?
Article continues below advertisement
While no one can deny that Kendall has greatly benefitted from her family's fame, connections and marketing techniques, there's no concrete link to prove that Kim has acted as a benefactor for her catwalk-crawling sibling -- in fact, Kendall went to the extent of asking Kim to stay away from her runway outings last fall during New York Fashion Week.
"Kim was invited to a lot of the shows that I was in," she said. "She called me before and was like, 'Hey, I was invited to the show, I just wanted to let you know. Do you want me to come?' and I was like, 'No.'"
Watch the video on RadarOnline.com
"I want to be high fashion; I want to be taken seriously."
In a separate excerpt from the preview, Kim blushes when Khloe implies that she had a quickie with hubby Kanye West in a restroom during a photoshoot; and the family members gossip about Kris and Bruce Jenner's post-split relationships.
Keeping Up with the Kardashians returns to E! this spring.