Exclusive
Kim Kardashian & Kanye West Moving Out Of Kris Jenner's House - Have Chosen Rental Mansion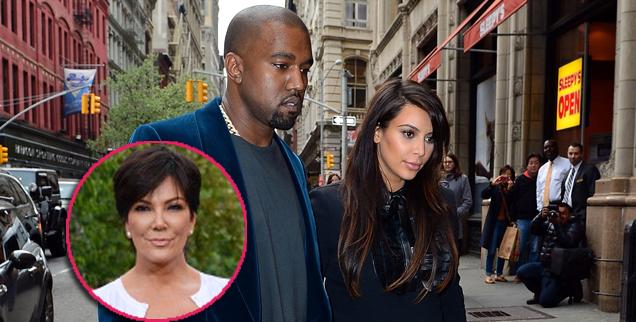 Kim Kardashian , Kanye West and their newborn baby North are moving out of momager Kris Jenner's house in the next two weeks as the couple finally chose a rental mansion to live in until the renovations on their Bel Air estate are complete, RadarOnline.com is exclusively reporting.
The new parents have been holed up at Jenner's Calabasas, Calif. home since June 19. Kardashian gave birth to Nori a month early, and spent four days in the hospital.
Article continues below advertisement
"Kim and Kanye have finally settled on a temporary mansion for their family to move into. It should be ready for them to move in the next two weeks. It's over 8,000 square feet and offers complete privacy, which was a big concern of Kanye's. The security system is being upgraded and Nori's nursery is being outfitted with surveillance cameras," a source told RadarOnline.com.
"When it comes to Nori's safety, Kanye isn't taking any chances. Kim has had stalkers in the past, so nothing is being left to chance. Of course, Kim wants everything to be perfect immediately for their temporary residence, even though it's a rental. Family pictures are being hung on the walls in the house, and Kim is talking about painting Nori's room.
Baby North's night nurse takes care of Kim and Kanye's daughter if she needs a diaper change or feeding.
The couple are "counting the days until they move out of Kris' house. It was very gracious of Kris to open her house to them, but it's time for them to be on their own," the insider said.