Exclusive
Kris Jenner Keeps Kim Kardashian From Beyonce Show, No Going Out Of The House Until Baby Pic Deal Is Done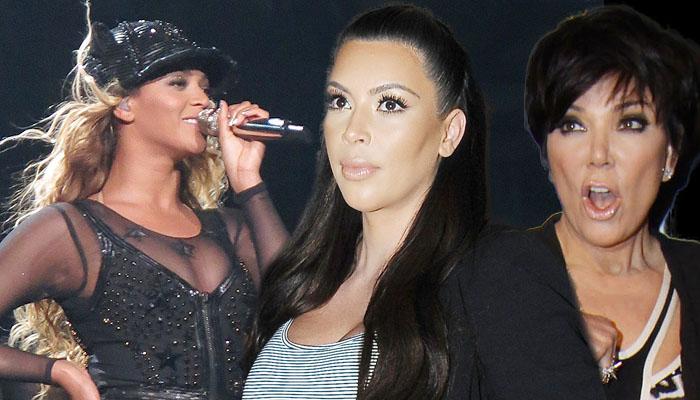 Cooped up in her family's mansion since she got home from the hospital with new baby, North, Kim Kardashian DESPERATELY wanted to get out to see her friend Beyonce perform when her world tour hit L.A. recently and baby daddy Kanye West was only too happy to take her, but momager Kris Jenner put her foot down. There is no going out of the house until she's finished brokering the deal for the first baby pics, RadarOnline.com is exclusively reporting.
Article continues below advertisement
"Kanye was up for taking Kim to one of Beyonce's shows. Her Mrs. Carter Show World Tour was at Staples Center June 28 and July 1 and Kim was definitely ready to get out. It was Kris who talked her out of it because there is no way Kim would not have been seen and photographed and that would have driven down the price on the official photos, a family insider tells RadarOnline.com exclusively.
"Kim then hoped Beyonce would have the chance to get out to Casa Jenner for a visit but she unfortunately didn't have the time," the insider adds.
It had been reported that Beyonce had made just such a visit but that definitely didn't happen because of how tightly structured her tour schedule is.
Beyonce and Kim have been in touch since Nori was born though and the singer is giving her "invaluable parenting advice," the insider says. "And they'll see each other in December, if not before, when Beyonce is back in L.A. for another show."