Kardashians At War! Kourtney Sends Legal Letter To Kim Over Game App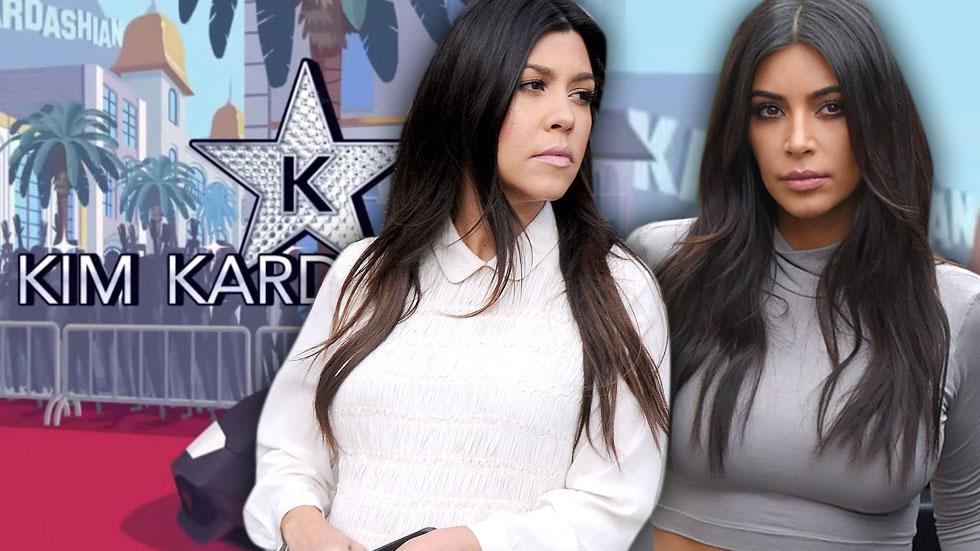 The Kardashians will do anything to make a buck — even if it means going after each other! RadarOnline.com has learned that Kourtney Kardashian recently sent a legal letter to her sister Kim for using her likeness in Kim's app, because Kourtney wanted to get paid.
Kourtney "sent a cease and desist letter that was directed" at sister Kim for using her likeness in the Kim Kardashian: Hollywood app, according to Life & Style.
Article continues below advertisement
"Kim tried to use Kourtney's likeness without her permission – and sparked a war," a source told the magazine. "Khloe agreed to be in it and Kris agreed, too. But Kourtney wanted a payday."
On Dec. 8, Kourtney took to her Instagram to share a cartoon image of herself and sister Khloe, along with the caption: "Move over Keeks, we want to play too! #KimKardashianGame," referring to the game created by Glu Mobile that rakes in $700,000 per day and has over 22 million players.
Although it seemed like a joke at the time, apparently it was much more serious as the insider tells Life & Style, "She didn't want to be included in the game without being paid. She wants money from everything, even if it's not hers."
According to the source, the sending the letter "was basically a big F-You To Kim."
However, the 34-year-old Kardashian empire pioneer and Kanye West's baby-momma would not stand down to her big sister on this.
"Kim wouldn't do it," the source tells Life & Style. "She feels like she was the one who got them all famous in the first place."
Do you think that Kourtney Kardashian should be paid for being in her sister Kim Kardashian's app? Let us know below.