Kardashian Konfusion: Kim Says She Didn't Buy Kendall's Career - She Bought Kourtney's!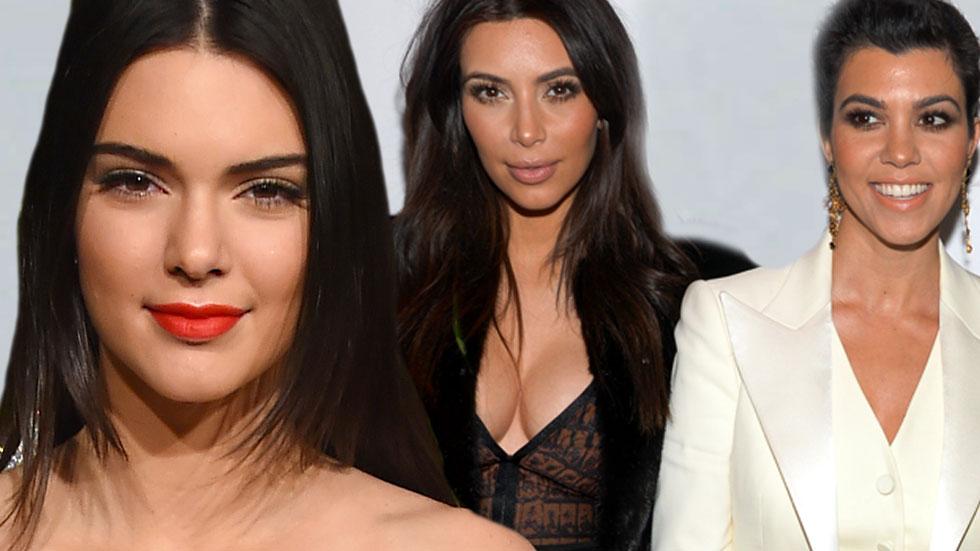 In the preview for Season 10 of Keeping Up With The Kardashians, Kim Kardashian makes a shocking statement but it's not about who you think it is.
"I'm not buying her a f**king pair of shoes, I bought her a f**king career," an angry Kim declares in the sneak peek. Fans assumed she was referring to her half-sister Kendall Jenner's modeling career but they were wrong!
"That was not about Kendall. It hurt me when people thought I would say that about her," Kim told The Daily Mail. "I'm her biggest cheerleader. We talk all the time."
Article continues below advertisement
Kim's wrath was actually directed toward sister Kourtney Kardashian. "Kourtney was being a little difficult with me," Kim explained without elaborating on the situation. "You'll see," she said when the show returns this Spring.