Ghostwriter? Kanye West Claims His Dead Mom Wrote Song To Daughter North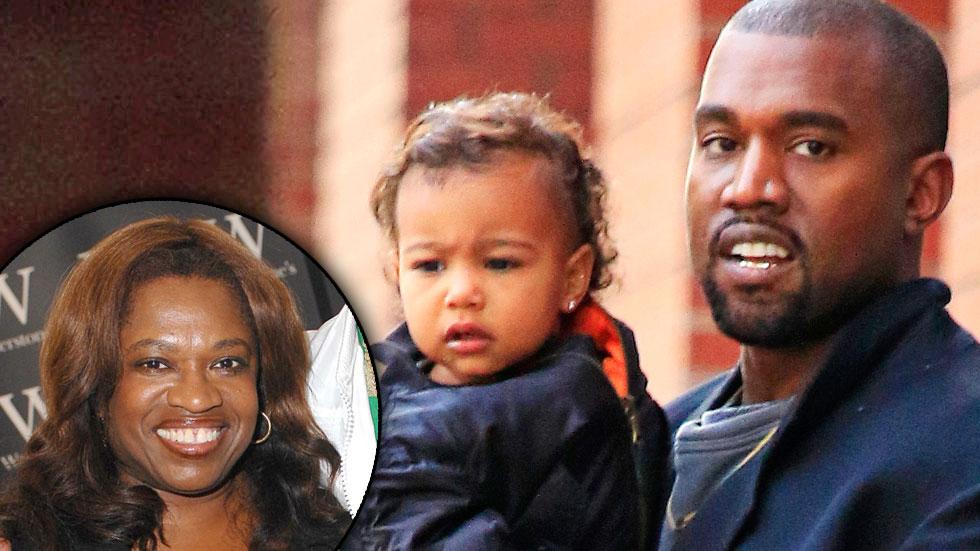 Kanye West said his later mother Donda helped him pen his latest single, "Only One" -- speaking to him through his daughter North.
"My mom was singing to me, and through me to my daughter," said West, who worked on the New Year's Day release with music icon Paul McCartney.
The Yeezus rapper said that North was sitting on his lap when he started singing, "Hello, my only one," noting that it's the definition of his first name.
Article continues below advertisement
West's mother Donda tragically died at 58 from heart ailments in Nov. 10, 2007, a day after undergoing plastic surgery.
http://instagram.com/p/xTX9SbuS33/?modal=true
The new release received a ringing endorsement from West's wife Kim Kardashian, who said it's her favorite song out of her husband's musical catalogue.
Watch the video on RadarOnline.com
"This song makes me cry every time I hear it," the sentimental socialite wrote in an Instagram post, linking to a pic of Kanye and North.