Toddlers & $62,000 Tiaras: Papa Kanye West Spends Huge On 2-Year-Old Daughter North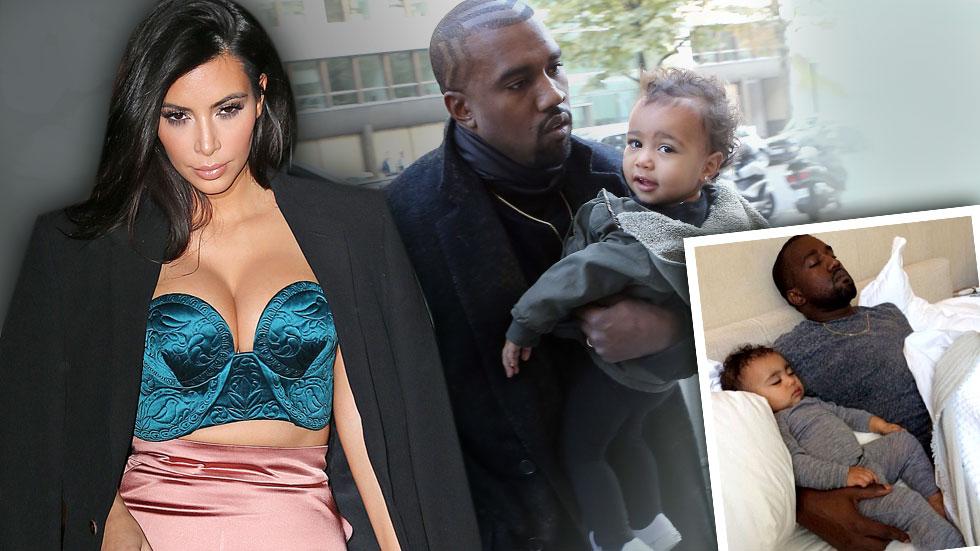 If Kim Kardashian had any plans to keep baby North's lifestyle on the "normal" side of the spectrum, all bets are off, thanks to Kanye West.
The rapper reportedly spent $74,000 on their 18-month old's Christmas presents. Naturally, it begs the question: what could Kanye possibly purchase for a baby that would rack up such a substantial bill?
Rumor has it North's second Christmas will be a sparkly one. An insider recently revealed to Heat magazine that Kanye dropped a whopping $62,000 on a diamond-encrusted tiara for her "dress-up" festivities.
Article continues below advertisement
MORE: Kanye's Plan To Move Daughter North Without Kim!
Sound familiar? It was only two months ago that Kimye shelled out $50,000 on diamond earrings for the little Kardashian. Look out world, there's an authentic little princess in our midst!
Since diamonds clearly aren't enough for a baby Christmas gift, Kanye also reportedly dished out $12,000 on a toy replica of his matte black SUV for wee Nori.
"He thinks it's the coolest thing ever," the insider revealed.
MORE: Kim & Kanye Take Baby North To Givenchy Boutique
Despite claiming she didn't want her daughter be spoiled, Kim seems surprisingly on boar – but it may be due to the fact that she's getting spoiled by Kanye too.
"For Kim, he's got specially commissioned designer clothes, shoes, bags, and jewels, too," the insider said. "Well, actually he asked his stylist to do it."
Kanye's leading ladies sure are lucky!