Kim Kardashian Hires Tot North West Her Own Personal Stylist!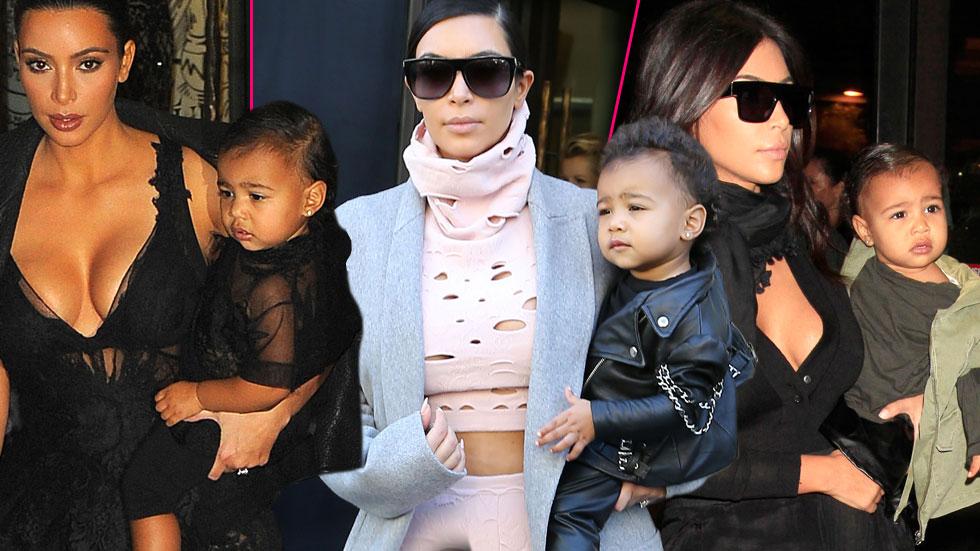 It's all starting to make sense!
Kim Kardashian and adorable daughter North West have emerged dressing relatively similar as of late, with the tot dressed to the nines in designer duds. Now, RadarOnline.com has learned, that the reason for the recent twinning is a result of a tailor that the Kardashian-West family has hired strictly for North!
"Kim has hired North West her own personal tailor whose sole job is to make mini versions of Kim's designer outfits and ensure that they always coordinate," a source tells Grazia magazine.
Article continues below advertisement
But that's not all – the tailor not only cuts down the mini-me's ensembles, but she also "styles" the little munchkin. That's right, a one-year-old has a personal stylist.
"The tailor, who is also paid to work as North's stylist, works with Kanye and Kim's styling team to create the toddler's personal looks."
Last time we checked, toddlers aren't necessarily the neatest – we're thinking thrown food, stains, etc. – so it must be nice to have a personal stylist to design a bib among other kiddie clothes!