Too Nice To Die? Jodi Arias Suggests She's The Real Victim In Shocking Courtroom Stunt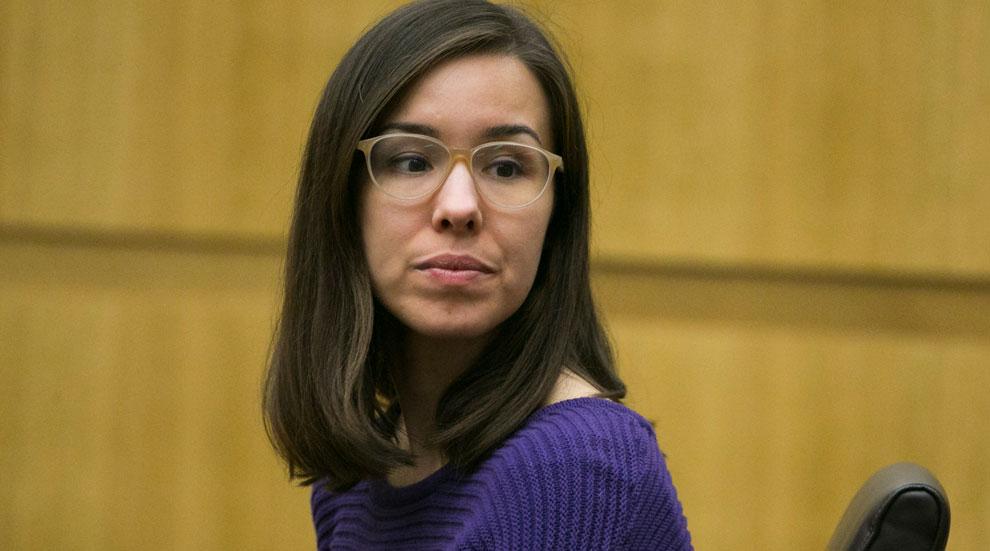 Jodi Arias came out on the attack as her trial resumed Tuesday, wearing a purple sweater reportedly as a show of support for domestic violence victims. Arias' team had claimed her volatile relationship with victim Travis Alexander was a "mitigating factor" in the killing.
Still, despite her ploy, support for Arias seemed to be dwindling as just three fans sat in court Tuesday. Arias' mother was there, as was the family of Travis Alexander, the man her daughter brutally killed.
Article continues below advertisement
A psychologist hired by Arias' lawyers took the witness stand Tuesday to describe what he says was "patterns of abuse" by Alexander toward Arias and other women. Dr. Robert Geffner said that emails and text messages in which Alexander asked several women to send him selfie photos showed he had "boundary issues."
Alexander thought of Arias as his "sex toy," while he was really interested in other women, Dr. Geffner testified. The treatment left Arias feeling used and unloved, he said. "Your kisses don't mean anything," she wrote to him.
The defense is hoping to convince enough jurors that Arias does not deserve to die for the killing, but should instead spend the rest of her life in prison. Showing that Alexander was involved with another woman could be considered as a "mitigating factor" in their decision, they have argued.
As such, a Twitter account maintained by Arias supporters explained Tuesday that she was "wearing a purple sweater today for domestic violence awareness."
The trial has proceeded at a snail's pace with just 23 days of testimony over the past four months because of numerous interruptions, including Arias' demand to testify in secret and a controversy over the handling of Travis Alexander's laptop.