Exclusive
Jodi Arias' Parents Beg For Donations To Help Her Fight 'Wrongful Conviction': 'We Love Our Daughter'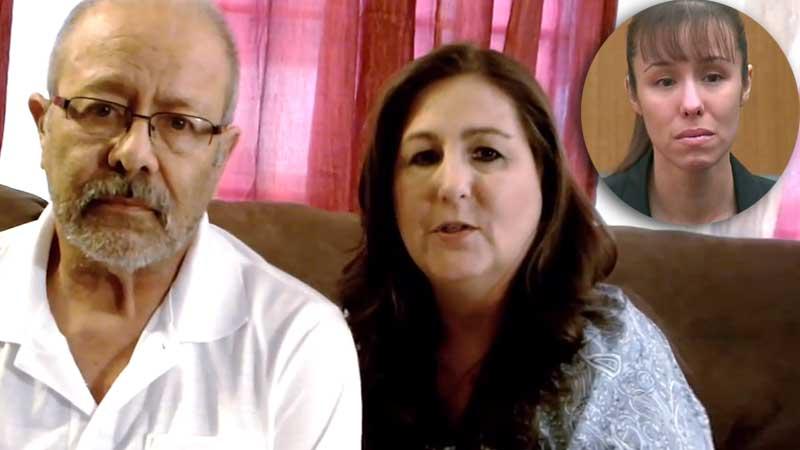 Desperate times call for desperate measures? As Jodi Arias' appeal continues to drag on, RadarOnline.com has learned that her mom and dad have taken to the internet, begging for fans to donate funds to help them overturn what they say is their daughter's "wrongful conviction" in the brutal murder of her ex-boyfriend Travis Alexander.
The Arias family's official Twitter account posted a link this week to a YouTube video titled "A Message From Bill and Sandy Arias."
Article continues below advertisement
"There are other websites soliciting donations for Jodi Arias's appeal," father Bill Arias says in the video. "We caution everyone against donating to these sites because we don't know whether or not these donations will ever reach Jodi Arias."
The money will help "obtain the best legal representation" for Arias, mother Sandy Arias claims.
"We love our daughter," her mother says. "We support her and we stand behind her."
WATCH Their Jaw-Dropping Plea
youtube
The two-minute video was shot in the parent's Yreka, California, home in September, according to its introduction.
A source told The National ENQUIRER last month that Arias had raised about $30,000 from her fans, but her goal is to collect $250,000 to use as a retainer for a lawyer to handle her appeals.
The website also offers "Jodi Bands" — bracelets — and artwork created by Arias for sale.
Her death penalty retrial was on hold Tuesday as lawyers and the judge debated how to deal with an appeals court stay of the decision to boot the media and public from court during the testimony of a mystery witness. Testimony is expected to resume Wednesday.
Would you send cash to help pay Jodi's legal bills? Let us know in the comments!