Anesthesiologist In Fateful Joan Rivers Procedure Once Involved In Multimillion Dollar Negligence Suit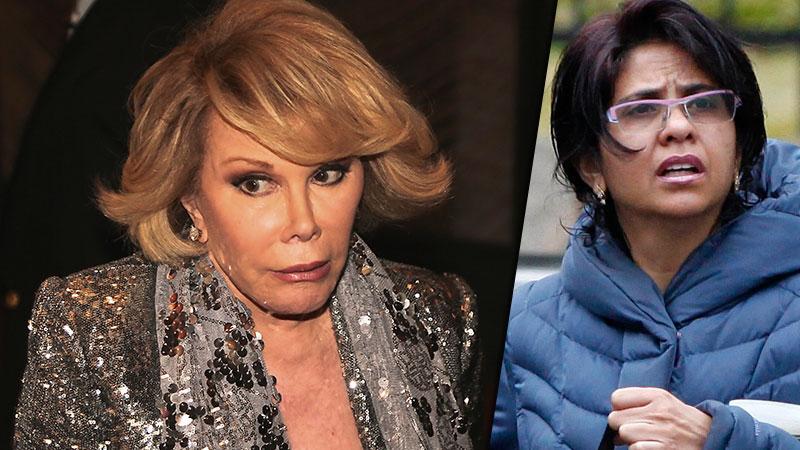 Dr. Renuka Bankulla, the main Yorkville Endoscopy Center anesthesiologist involved in the procedure in which Joan Rivers fell ill, was previously in a malpractice suit.
Bankulla, along with Bronx Lebanon Hospital, were named in a lawsuit in Bronx Supreme Court, after a woman named Consuelo Martinez died while giving birth to her son Erik via a cesarean section in 1999.
The firm that represented Martinez's estate, Burns & Harris, said that in the fateful procedure, Bankulla "dispensed anesthesia during an epidural to Martinez in an inadequate manner;" and that Bronx Lebanon had been "careless and negligent" in treating the late woman and her son.
Article continues below advertisement
The case was ultimately settled for $4 million in 2005, with $1 million to Martinez's setae, and $3 million to Erik.
The anesthesiologist's attorney Bruce Brady defended Bankulla, telling the NY Daily News that "it's unfair to bring up an incident that happened 16 years ago that has nothing to do with the Joan Rivers situation.
Brady stressed that the settlement was made "without any input from" Bankulla, who "was never given the opportunity to testify at trial."
"No jury has ever found that Dr. Bankulla has committed malpractice," he said.
Bankulla's actions during Rivers' tragic Aug. 28 procedure do not seem to illustrate any glaring errors on her behalf, according to court documents from the current suit Joan's daughter Melissa has filed against the facility.
She is said to have opposed the (unauthorized) presence of Rivers' Dr. Gwen Korovin, and was overruled on multiple occasions during the procedure by Dr. Lawrence Cohen, the since-resigned gastroenterologist who was in charge that day.