Exclusive
Cruel Rules! Jim Bob & Michelle Duggar Break Up The Family, Forbid Kids From Helping Unwed Relative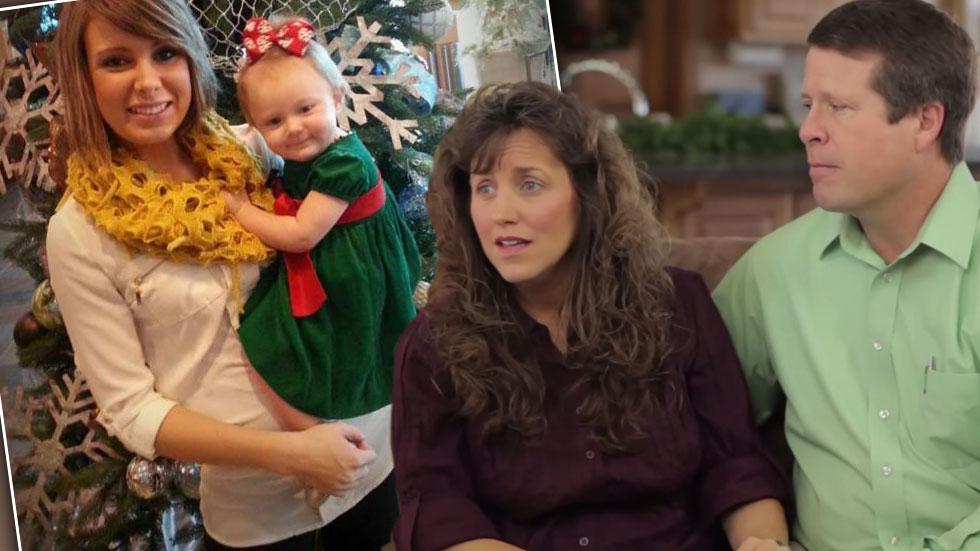 The Duggars claim to practice Christian love in their everyday life. But that kindness apparently doesn't extend to unwed mothers— even if the woman is a family member!
Insiders exclusively tell RadarOnline.com that daughter Jill Duggar, a practicing midwife, wanted to help sister-in-law Anna Duggar's younger sister Susanna Keller give birth to her first child two years ago— but Jim Bob and Michelle wouldn't allow it.
Article continues below advertisement
"Jill was very excited to assist Susanna through the birth," a source reveals to RadarOnline.com of the newly married 23-year-old, now pregnant with her first child. "Michelle and Jim Bob, however, wouldn't let her participate. They thought Jill shouldn't be exposed to an unmarried mother in that condition."
As RadarOnline.com previously reported, the conservative Christian family iced previously close friend Susanna out of the family when she decided to ditch tradition and live like a normal teenager. When she became pregnant with daughter Noelle out of wedlock in 2012, sources say the family banned the 22-year-old from their TLC reality show, 19 Kids And Counting, and refused to say her name on air.