Exclusive
Banished: How The Duggar Family Froze Out Anna's Rebellious Sister— And Won't Say Her Name On Air!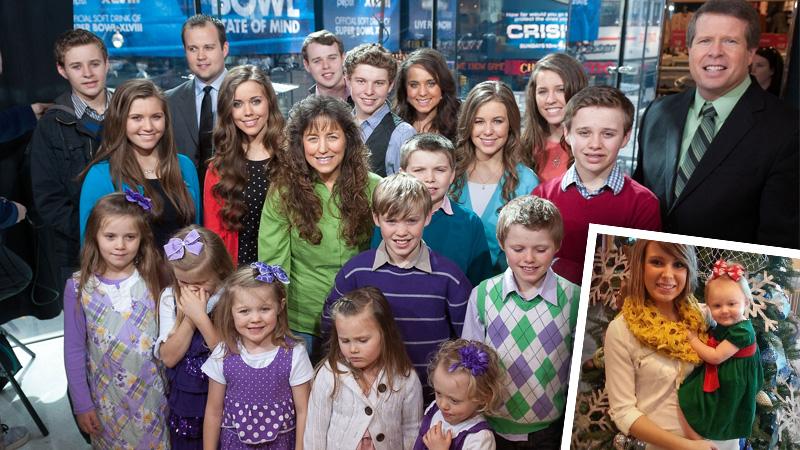 Don't follow the Christian fundamentalist lifestyle? Then the Duggar family will shut you out.
As OK! recently reported, 19 Kids And Counting stars Jim Bob and Michelle Duggar shunned their daughter-in-law Anna's rebellious sister Susanna Keller, who welcomed a baby out of wedlock in January 2013.
Now RadarOnline.com can reveal exclusive new details about the family's treatment of Susanna, 22, who is now a single mom to nearly 2-year-old daughter Noelle.
Article continues below advertisement
A friend of the Florida native says she used to be very, very close to the infamous super-sized Duggars.
"As a teenager, Susanna traveled for two months with them on their bus," the insider says. "But when she turned 18, everything changed."
At that age, Susanna was kicked of her parents' home for being what they considered "rebellious."
"She wanted to do things differently," the source explains. "She wanted to go to college and get a job."
She moved in with her free-thinking older sister Rebekah's family in Texas, and later reconciled with her more conservative parents and siblings. But the Duggars didn't seem to be on board with accepting Susanna's new modern lifestyle.
Though TLC featured Anna's sister Priscilla's wedding on the Duggars' reality show in 2012, bridesmaid Susanna was barely mentioned.
While in earlier years she got lots of screen time, "Susanna was on camera for only two seconds," the source reveals. "She was in the wedding, so they couldn't avoid her entirely."
Article continues below advertisement
She was never again brought back to the show.
Just months later, she became pregnant with Noelle.
"Susanna heard a rumor that now no one is allowed to say her name on the show," the friend says.
But there is no hostility on the rare occurrence when Susanna does come across the ultra-conversation clan.
Keeping up Christian appearances, Jim Bob, Michelle, Jessa, Jinger and other siblings were cordial when they saw her for the first time in years at a Duggar family event in Texas last summer.
"They were surrounded by fans the entire time, so Susanna didn't talk to them much," the friend recalls.
Sadly, Susanna's relationship with her sister Anna, the wife of Josh Duggar and a soon-to-be mother of four, has truly suffered.
"Susanna and Anna only see each other about once a year," the source laments of the formerly close sisters. "It's sad."
Not that she has time to mourn the loss. The busy single mom is juggling parenting with working full-time in the corporate office of a chemical company.
"Susanna lives like a normal American girl," the friend says. "She's truly independent."
Should the Duggars have ditched Susanna? Sound off in the comments.