Jennifer Aniston Gushes Over Angelina Jolie In Shocking New Interview: 'Gorgeous,' 'Wonderful,' & 'Great!'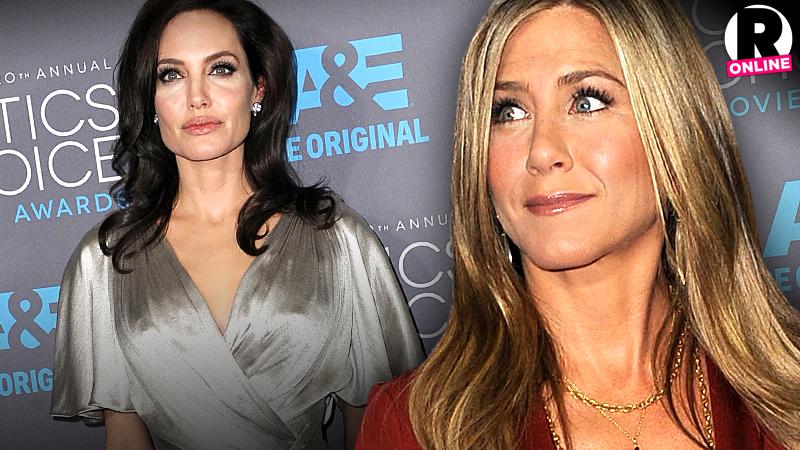 When Angelina Jolie stole Jennifer Aniston's husband, Brad Pitt, away it seemed like the two women were destined to be mortal enemies, but apparently time heals all wounds.
The Hollywood stars both attended the 20th Annual Critics' Choice Awards Thursday night, Jen in a revealing red suit and Angelina in a , but despite their epic love battle, Jen claims that she has moved on.
"I think that's slowly coming to an end. I really do," Jen, 45, told Entertainment Tonight's special correspondent Jason Dundas about her rivalry with the new Mrs. Pitt, 39.
Article continues below advertisement
She complimented Angelina's movie but slammed the on-going fascination with their bitter threesome.
"Unbroken is so beautiful and wonderful and Jolie did such a gorgeous job and I think it's time people stop with that petty B.S. and start celebrating great work and stop with the petty kind of silliness."
Jen, who was nominated for Best Actress for her role in Cake, dismissed the idea that the public is still invested in her feud with Angelina, saying: "It's just tiresome and old. It's like an old leather shoe."
Tune into Entertainment Tonight this evening, January 16 to see Jennifer's complete interview.
Are you Team Angelina or Team Jen? Sound off in comments below.