Exclusive
Sorry, Jax! Taylor's 'Vanderpump Rules' Costars Believe He Hooked Up With Male Roommate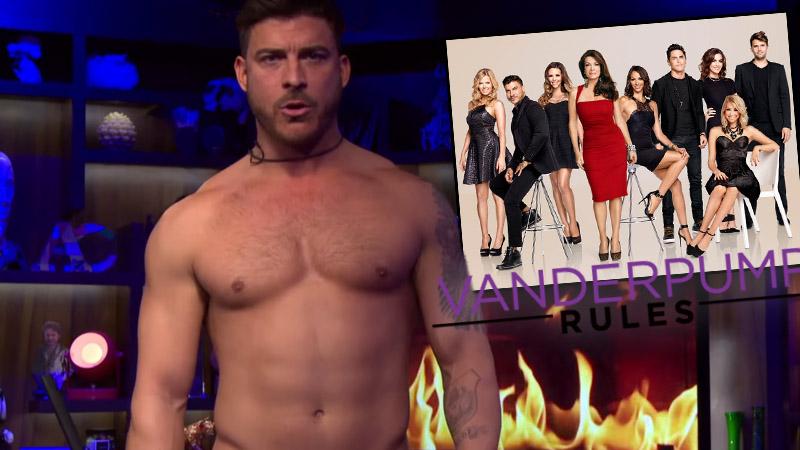 As RadarOnline.com exclusively reported, Jax Taylor is brushing off gay rumors, telling friends that Bravo "set him up" to look like he had hooked up with old friend John Waters during this week's episode of Vanderpump Rules.
However, a show insider tells RadarOnline.com that Taylor's cast mates are convinced the model-turned-bartender, 35, shared a steamy love affair with older model scout Waters while living together in the same bedroom years ago in Miami.
Article continues below advertisement
"The rumors have been circulating for years," the insider explains. "Everyone knew about it a long time ago. It's nothing new or surprising."
However, the SUR staff isn't quick to categorize Taylor, who was dating model Carmen Dickman last summer, as a gay man.
"He was really young when he lived in Miami," the source shrugs. "It was just a life experience."
"Sure they judge him for dumb things he's done, but definitely not for this! No one is treating him any differently."
Another man who was linked to Taylor, Vincent De Paul, recently told RadarOnline.com that the two models were just friends while working together in Miami.
However, he can't say for sure that he's straight.
"With Jax, there is always a celebration of everyone: man or woman," De Paul explains. "He has a great sensitivity, so people can perceive anything about him."
Taylor, for one, has never discussed his sexuality, simply stating "People can think what they want. I don't care."