Exclusive
Wealthy Hilton Brothers Ignore Their Sister Francesca Hilton's Death — Body Still At Morgue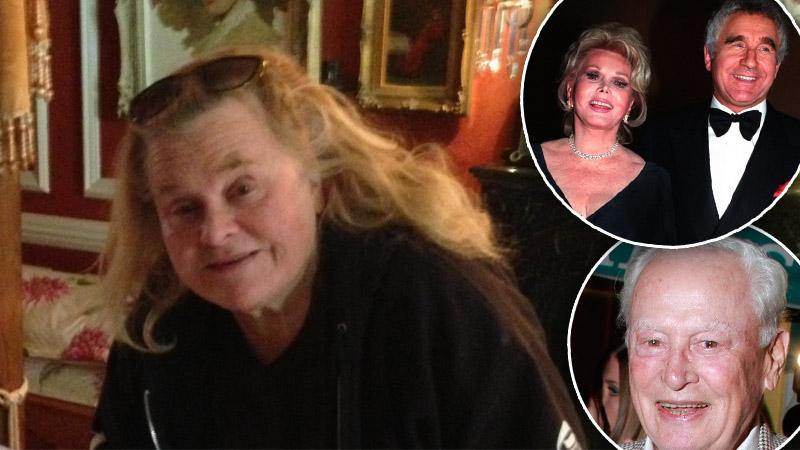 Francesca Hilton, the daughter of Zsa Zsa Gabor and hotel magnate Conrad Hilton, is still on a slab in a hospital morgue two days after she dropped dead in a West Hollywood restaurant, RadarOnline.com has learned exclusively.
None of Hilton's wealthy brothers immediately responded to RadarOnline.com's request for comment on why they have not claimed her remains or made arrangements for a funeral.
However, the late Hilton's stepfather, Prinz Frederic von Anhalt, told RadarOnline.com he would try to fill the void by making arrangements with Cedars-Sinai Medical Center, where his famous wife's daughter was pronounced dead of an apparent stroke Monday night.
Article continues below advertisement
Since von Anhalt is the court-appointed conservator for Hilton's bedridden 97-year-old mother he said his lawyer told him he might have the legal authority to handle the arrangements for his stepdaughter's funeral and estate.
"I'll do what my wife would have done," von Anhalt said.
Hilton's longtime publicist Ed Lozzi tells RadarOnline.com that his client would be extremely upset to know that von Anhalt, who she fought with bitterly over access to her ailing mother, could now decide her final resting place.
Despite their feud, von Anhalt was conciliatory in his words about Hilton two days after her death. "I never blamed her 100% for what she did," he said. "It was her surroundings."
As RadarOnline.com recently reported Hilton, 67, her last months living in her car, a 1997 Toyota Forerunner, or in a cheap Hollywood flophouse, for which she often couldn't scrape together the weekly rent.
Prinz von Anhalt does not believe his daughter left a will or any documents relating to her last wishes. Although Hilton lived her last years in poverty, she would have been the sole heir to her mother's massive fortune. It now could all go to von Anhalt, who is Gabor's eighth husband of 28 years.