Exclusive
Black Eyed Peas Reunite! Inside The 'New Energy' Of Their First Week Back In The Studio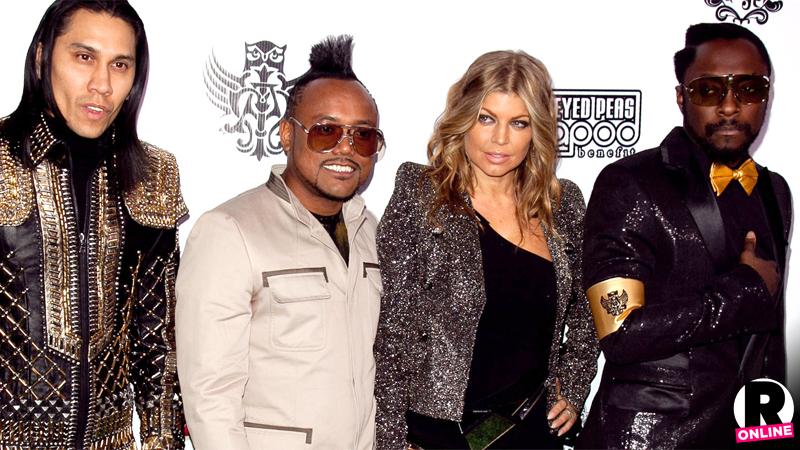 Fergie and the Black Eyed Peas have reunited for their 20th anniversary, and DJ Poet spoke to RadarOnline.com exclusively about their first week back in studio as they start working on their new album and upcoming tour.
"The Peas are all super excited and especially the core four," says Poet, referring to the "Fergalicious" singer, along with rappers Will.I.am, Taboo and Apl.de.ap.
After finding out from their management that they were getting back together, Poet says that "no time was wasted before we all jumped right back into this new album."
Article continues below advertisement
"We were all in the studio like every single day last week," Poet tells RadarOnline.com.
"This is the chance that we can reinvent America with our music. We are going to bring back the type of music that people want to hear."
According to Poet, who is the is CEO of Listen Deep and whose upcoming album "A Fall To Rise" is dropping on April 18, it is not only the band that is excited for their triumphant return, but also their fearless leader Fergie.
"It is crazy because just when I thought that it was over after Fergie had a baby, she comes back in full force and better than ever," says Poet.
Poet previously told RadarOnline.com there was "no bad blood" when the group decided to call it quits for Fergie, 39, to start a family with her now-hubby Josh Duhamel, 42, in 2010.
Following the birth of the couple's first son together, Axl Jack, 1, Poet says, "You can feel Fergie's new energy right when she walks into the studio. It is like she is a Jedi now."
The Black Eyed Peas have sold around 76 million records worldwide and, although there is no release date set yet for their upcoming album, Poet tells RadarOnline.com, "It will definitely be in 2015. We would not be going this hard and it would not be so serious if it weren't this year."
Do you think that Fergie and the Black Eyed Peas' new album is going to be better than their hugely successful previous ones? Let us know in the comments.