Exclusive
Everything To Each Other: Awards Season Golden Boy Eddie Redmayne & Newlywed Wife Hannah In 'Bliss' & Planning Baby?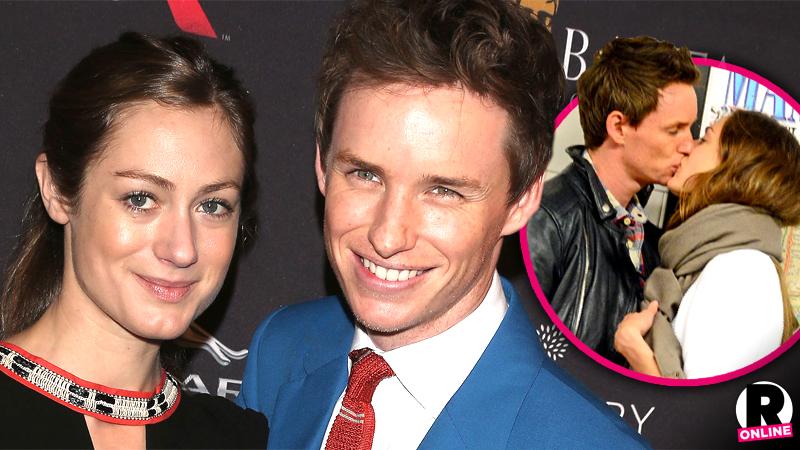 Awards season favorite Eddie Redmayne has a lot to celebrate this year, with exploding career success and a beautiful new wife, Hannah Bagshawe, to share it with.
After nabbing the Golden Globe for Best Actor in a Motion Picture (Drama) for his portrayal of physicist Stephen Hawking in The Theory of Everything, a friend of Redmayne told RadarOnline.com exclusively, "Eddie and his wife Hannah are still in honeymoon bliss."
Article continues below advertisement
"They are best friends before anything and Eddie says that Hannah keeps him grounded," the pal said, referring to the newlywed couple who just tied the knot before Christmas.
During his acceptance speech, Redmayne, 33, addressed his new wife by saying, "Hannah, my wife as of a couple of weeks ago. We had to cut our honeymoon short. I promised her sunshine - it wasn't so great today - but I thank you and I thank the HFPA for giving me and us a night at the end of our Honeymoon that we will remember."
"He is such a sweet and gentle guy," the friend told Radar.
As far as plans go to have little Redmayne's of their own, the insider said: "Eddie would like nothing more than to have children with Hannah one day. But he says that he has a lot he wants to accomplish with his career before that time comes."
Do you think that Eddie Redmayne and Hannah Bagshawe make a good couple? Will they last? Let us know in the comments below.