Exclusive
Demetria McKinney Vows She & Roger Bobb Will Survive 'RHOA' Drama — 'We Are Walking Away Together'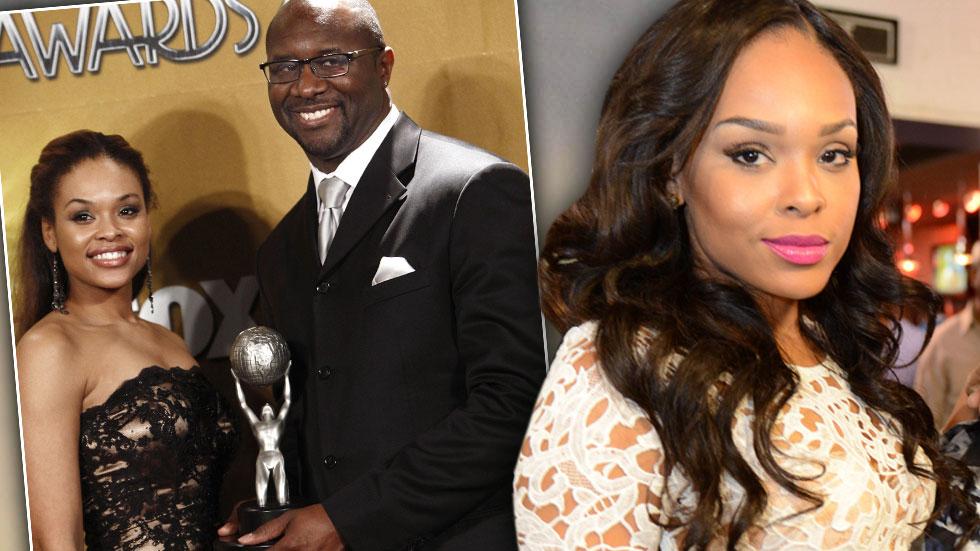 Article continues below advertisement
The "biggest strain" on the couple is the harm the reality television show could do to Bobb's career as a film and TV producer, she reveals. "He is about his business and with our relationship being put out there it kind of makes it a part of a circus that he really didn't need to be a part of."
"This is something that he truly did out of love for me and because of that, that's why I'm so very thankful for him," McKinney continues. "But that's also why I've tried my best to kind of do damage control as it pertains to him."
How is that going? So far, so good — despite the drama over the other woman, she says.
"We are great," she tells RadarOnline.com. "We are in the best place we've ever been. We've prayed and we have talked. He is still my best friend."
She and Bobb met when he was the supervising producer on Tyler Perry's House of Payne and she was a co-star on the TBS sitcom. But the couple had to keep their dating a secret for years or else risk getting fired by Perry, who had a strict rule banning cast and crew relationships.
Article continues below advertisement
"There were dire consequences for that type of thing," McKinney says. "He had no idea."
McKinney shares that she learned the key to successfully dating someone you work with is to act "grown" when you have a fight. "We knew how to conduct ourselves. And if you ever say that you really cared about somebody, whether you're with them or not, you won't bash them. It's just totally disrespectful to whatever you had to get out of a relationship and just start to spill the beans or start to run their name in the dirt."
She makes no secret that she would say "yes" if Bobb proposed marriage, "But everything in it's due time," she says.
"There's nothing to a ring if the promise isn't ready to be kept," McKinney says. "And when we get ready to make that step, I want both of us to be ready for it."