'MasterChef Junior' Contestant Fully Recovers After Cutting Two Fingers During The Season Premiere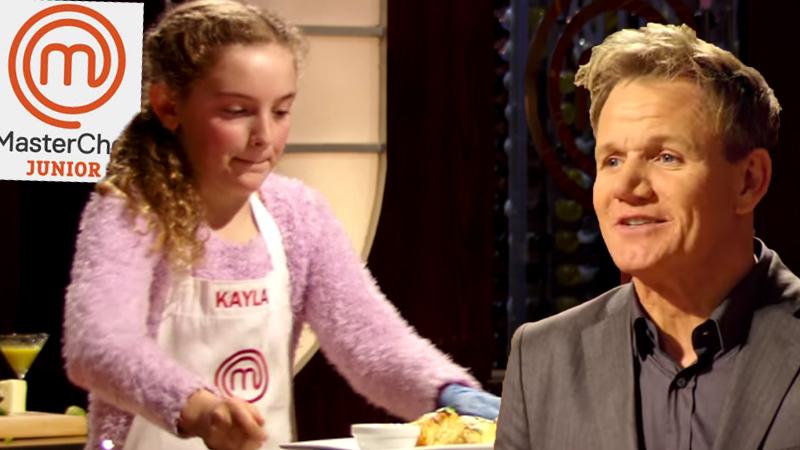 Eleven year old Kayla Mitchell from Long Island suffered a horrible accident during the season premiere when she accidentally sliced two fingers.
The middle schooler was attempting to cut into some fruit during the season's first "Mystery Box Challenge" when she let the approximately 8 inch knife slip.
On-set medics quickly arrived b her side, attending to the wounds.
Thankfully, Mitchell is "just fine after her accident," the show's executive producer, Adeline Ramage Rooney shares.
Article continues below advertisement
The sweet little chef even shared the story from her perspective:
"It happened so quick," Kayla shared in an interview with TV Page.
"All I remember seeing was, like, part of my nail was gone and there was just blood everywhere. It was horrible."
"Honestly, I didn't really know what to do. You want to keep pushing and you want to keep going to cook and finish. I was just really nervous that I wasn't going to be able to finish the challenge."
Despite receiving criticisms ​for having youngsters endangered on set, exec Rooney insists producers go to "great lengths" to ensure the safety of everyone on Masterchef.
"All contestants go through basic kitchen safety training prior to setting foot in the Masterchef kitchen and we have medics trained in first aid on set throughout challenges on both shows," she says.
"With the Junior contestants, we take extra precautions and have an even larger team of dedicated medics observing the children throughout every challenge."
She may have cut a finger, but Kayla won't be cut from the show! At least, not yet. Tune in to see the results.
Masterchef Junior airs Tuesday night (beginning January 6) on Fox.