Exclusive
Inside Pregnant Carrie Underwood's Top-Secret Super Bowl Surprise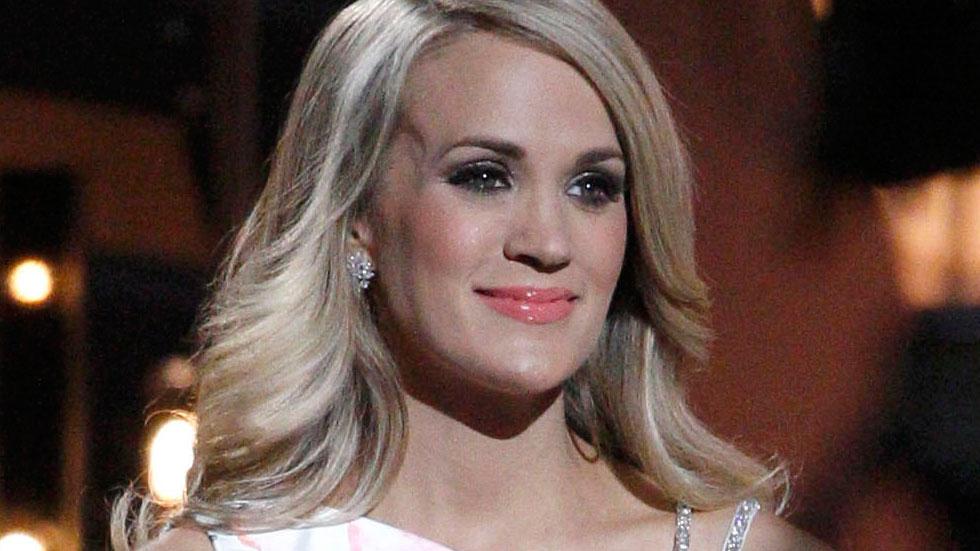 Carrie Underwood and her NHL husband Mike Fisher are getting ready to welcome their first child this Spring, but it hasn't stopped her from banging out a real Super Bowl opening extravaganza. RadarOnline.com spoke exclusively to Underwood's go-to stylist, Marina Toybina, who reveals inside secrets behind the country superstar's big game surprise.
"Working with Carrie Underwood on this Super Bowl video countdown was great," says Toybina, a three-time Emmy Award winning costume designer and celebrity stylist who is credited with styling the "All American Girl" singer for the upcoming opening Sunday Night Super Bowl video countdown.
Article continues below advertisement
"Carrie is such a beautiful woman and carried the pregnancy so gracefully, that in my opinion she looked as sexy and glamorous as ever! She always radiates such positive and vibrant energy," adds Toybina, who has been working non-stop, as she is also the costume designer for Katy Perry's halftime show dancers.
"What is there not to love? Her undeniable talent, beautiful heart and soul, and a stunner look, makes her one unique, incredible human being. We definitely collaborate and work closely together and it is an honor to be and be part of her journey."
Although the details of what the 31-year-old singer has in store for her fans this Sunday is secret, a source close to the Underwood reveals to RadarOnline.com that her husband will most definitely be by her side.
"Mike is incredibly supportive of her and is so proud that she is doing this Countdown. He looks at her like a goddess, but also makes sure she stays humble in times like this. They are both going to make exceptional parents to some very lucky kids."