'X-Men' Director Bryan Singer Has Baby Boy With Friend Michelle Clunie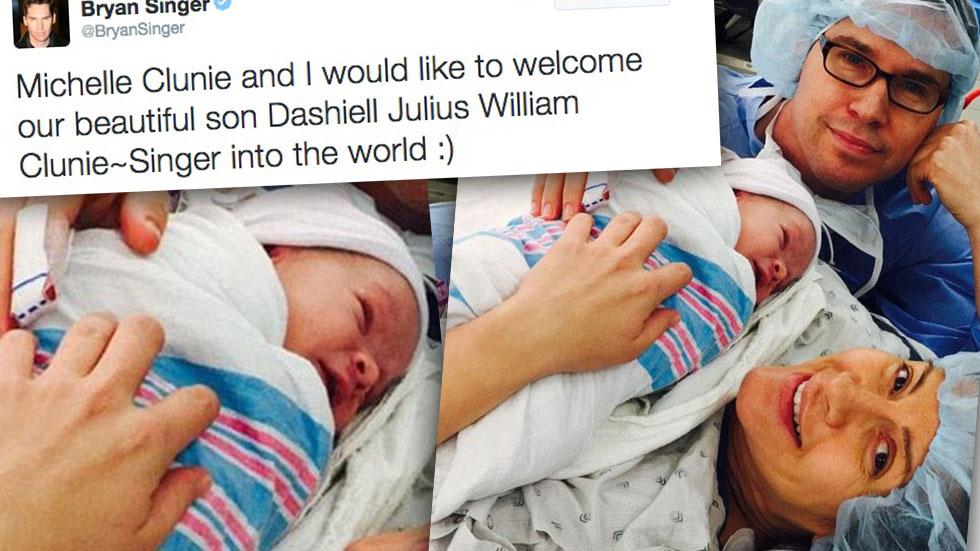 Hollywood powerhouse director Bryan Singer is a dad.
The director behind the blockbuster X-Men franchise tweeted an image of himself in the delivery room with the baby's mother, longtime friend Michelle Clunie, writing Monday that they "would like to welcome our beautiful son Dashiell Julius William Clunie~Singer into the world."
As RadarOnline.com was first to report, the 49-year-old filmmaker paid the Queer as Folk actress, 44, $1 million to have the child, also splurging on a West Hollywood, Calif. home for her near his own.
Article continues below advertisement
The duo issued a statement announcing the pregnancy in October, saying, "Mother and father are both very excited about the upcoming birth and look forward to co-parenting the child together. The pair have been planning this baby for years and have been trying for the last two."
Singer, who is openly bisexual, had past dated Clunie. The year is already starting out well for the moviemaker, who fought accusations of sexual abuse in a lawsuit that was later withdrawn in 2014.