Seeking Justice! 'Two and a Half Men' Star Ashton Kutcher Preparing To Testify Against Murdered Girlfriend's Alleged Killer — Plus Cops Believe There Are More Victims!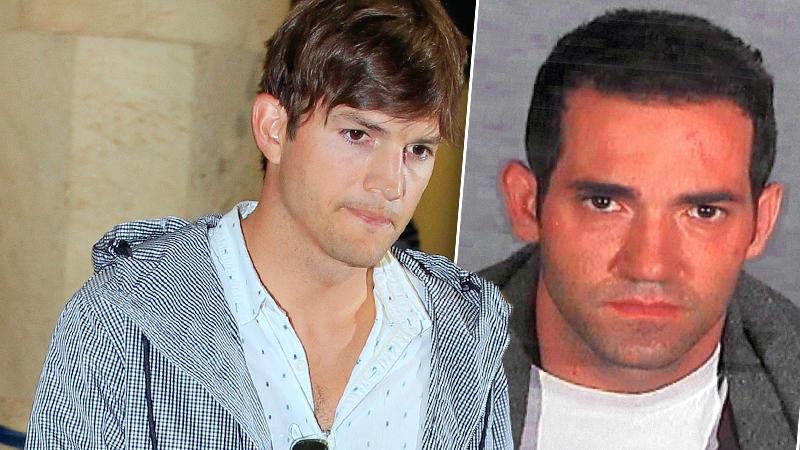 In a real-life twist to what seems like a Hollywood movie, actor Ashton Kutcher will have a chance to help put an alleged serial killer on death row!
The star is expected to testify in the trial of Michael Thomas Gargiulo, who's accused of murdering Ashton's then-girlfriend, 22-year-old Ashley Ellerin, on Feb. 21, 2001. Since then, the number of victims has grown to four, and cops suspect he may have butchered up to a dozen women!
Article continues below advertisement
Read The Shocking Court Documents
Gargiulo moved to L.A. after living - and allegedly killing - in Chicago, according to evidence uncovered in court documents by The National ENQUIRER. He lived within 400 feet of Ashley. According to the documents, Gargiulo entered her home while she was showering, and stabbed her 47 times.
"He slashed Ms. Ellerin's throat so violently he nearly decapitated her," the docs claim. "After she was murdered her body was left displayed in a ... demeaning pose that was sexual in nature."
Gargiulo's next known alleged victim, Maria Bruno, prosecutors said, was newly separated, and had moved into an apartment less than 100 feet from Gargiulo's home shortly before her Dec. 1, 2005 murder.
According to court papers, "Gargiulo quite literally butchered her body - stabbing her multiple times, slitting her throat, slicing off her breasts, and staging her for family members and police to find."
Prosecutors call Gargiulo "a serial, psychosexual thrill killer who engages in the systematic slaughter of beautiful women because he takes sexual pleasure from manipulating, stabbing and killing his victims."
Gargiulo's trial is expected to begin in the next few months.
For more exclusive details about the other victims and the heinous crimes pick up the latest issue of The National ENQUIRER on newsstand Wednesday.