Exclusive
American Sniper Chris Kyle's Killer To Face Judge Next Month — His Attorney Claims Insanity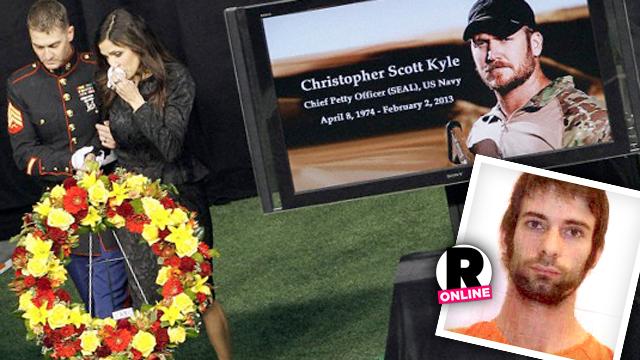 As the heart-rending drama of American Sniper plays out on movie screens across the country, a nail-biter of a second half is about to go down in a Texas court room. Chris Kyle's alleged killer, Eddie Routh, is about to face justice in a trial beginning February 9. And Routh's attorney, Warren St. John, tells RadarOnline.com exclusively, that it will be very hard to get a jury impaneled in light of recent publicity.
Article continues below advertisement
Routh is accused of killing Kyle, a retired Navy Seal, and his neighbor, Chad Littlefield in February 2013 at a shooting range outside of Fort Worth, Texas. Routh's mother, Jodi Routh, had personally reached out to Kyle, asking for assistance with her son, who had also served in Iraq, and was struggling upon his return from combat.
Warren St. John told RadarOnline.com exclusively, "It will be very hard to get a jury seated in this case," noting a gag order has been placed on the proceedings by the judge, and that he couldn't elaborate any further.
Nominated for six Academy Awards, American Sniper, directed by Clint Eastwood, and starring Bradley Cooper as Kyle, "was done very well. A very moving film," St. John said.
His client won't be facing the , after Erath County prosecutors decided to seek a sentence for life without the possibility of parole.
Routh's attorney says his client suffers from post traumatic stress syndrome as a result of his time in the Marines, and claims that he was legally insane at the time of the shootings. He previously confessed to the killing, according to police reports.
"My client could get life in prison, or it's my hope that the jury will recognize Mr. Routh was legally insane, and sentence him to time in a mental health facility to get treatment," St. John added.
The trial is scheduled to begin on February 9 in Stephenville, Texas.