RAW, Smackdown & Tribute To The Troops Headline WWE Week On USA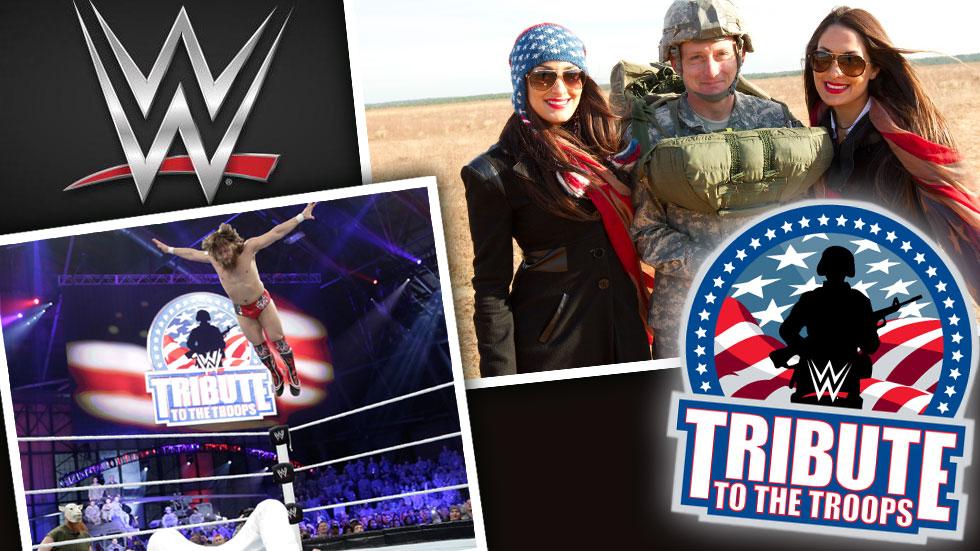 Sports entertainment fans have an early Christmas gift courtesy of WWE and USA Network, as Monday kicks off WWE Week, which will include the promotion's record-setting MONDAY NIGHT RAW, a live edition of SMACKDOWN on Tuesday, and its' annual two-hour TRIBUTE TO THE TROOPS special on Wednesday.
Monday's edition of MONDAY NIGHT RAW will air live from Detroit, while Tuesday's live SMACKDOWN emanates from from Grand Rapids, Michigan.
Article continues below advertisement
And Wednesday's TRIBUTE TO THE TROOPS, one of the most patriotic and heartwarming shows to air during the holidays, will feature all of the WWE superstars as well as celebs such as Seth Meyers, Florida Georgia Line and the cast of The Voice, among others. (Follow the social conversation with #TROOPS on @WWE @TRIBUTETOTROOPS @USA_NETWORK)
The WWE says the yearly special is "for our servicemen and women to honor their commitment and dedication to our country."
The 12th annual special, in the vein of greats such as Bob Hope and Martha Raye, will also air as a one hour special on NBC on Saturday, Dec. 27 from 8/7c.
Watch the video on RadarOnline.com
In addition to the ample programming, interviews with Chief Brand Officer Stephanie McMahon and WWE Superstars and Divas such as The Big Show, Brie Bella and others will speak with Cat Greenleaf on USA DAYTIME from 11am-3pm Mon.– Fri.