Baby Makes Seven? Tori Spelling And Dean McDermott Want Another Child To Save Their Marriage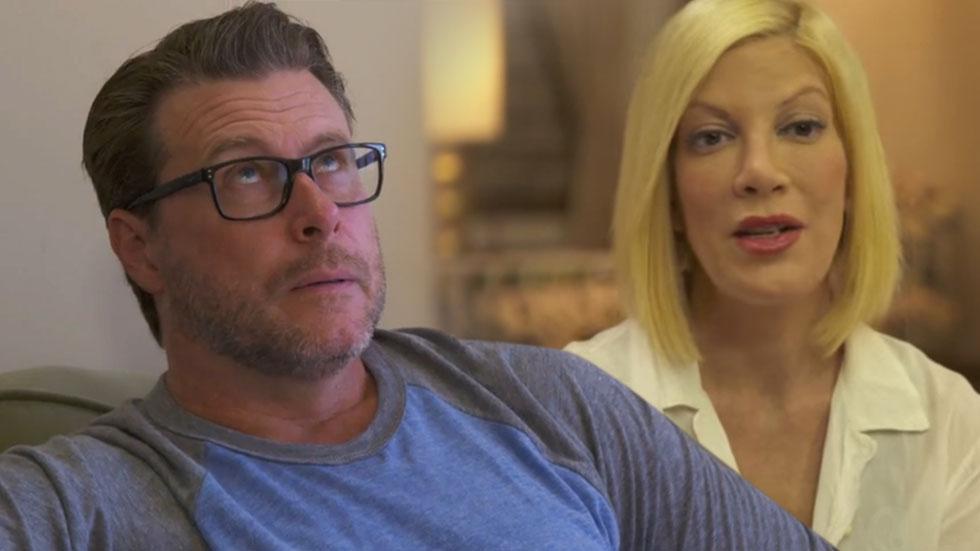 Tori Spelling and Dean McDermott are planning baby number five in a desperate attempt to save their marriage, according to a new report in The National ENQUIRER.
It's a holiday baby bombshell, a friend told The ENQUIRER, as "they love their four children and believe a new baby in the New Year will bring them closer together."
As RadarOnline.com has extensively reported, McDermott, 48, betrayed Spelling, 41, by having a two-day affair with Emily Goodhand in Toronto in 2013. But the couple stayed together while exploring the marital fallout on the True Tori reality show.
Article continues below advertisement
Now, the source told The ENQUIRER that Spelling and McDermott are dreaming of a fifth child to join Liam, 7, Stella, 6, Hattie, 3, and Finn, 2.
"Sometimes it seems their love of kids is the one thing they have in common," their pal noted.
True Tori viewers saw Spelling take a pregnancy test on season two, but it was negative.
On camera, the couple also discussed McDermott getting a vasectomy, as Finn's birth in 2012 was a difficult one for Spelling, who was hospitalized multiple times throughout her pregnancy with placenta previa. She later admitted she almost died during the ordeal.
However, the embattled couple is now willing to go for one more child, according to the new report.
"Dean's warmed to the idea of having another kid. He realizes how much he's hurt Tori, and now wants to make her happy. He feels she's due," the friend told The ENQUIRER.
Pick up the latest issue of The ENQUIRER, on stands this week!