Pretty Face, Ugly Tongue: FCC Fields Complaints Over Tom Brady's Foul Mouth During Game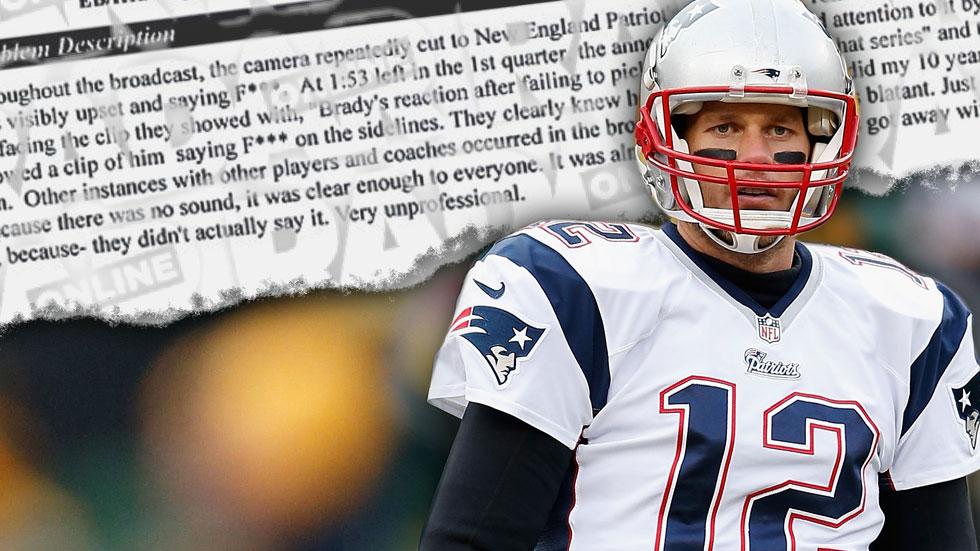 Perhaps Gisele Bundchen should keep a bar of soap handy for her potty-mouth hubby, Tom Brady.
The famed New England Patriots quarterback, 37, used such salty language — specifically, the F-Word — on camera during the team's Nov. 30 loss to the Green Bay Packers, that three viewers wrote to the Federal Communications Commission about the game, which was broadcast on CBS.
While the language wasn't audible, viewers who wrote in said it didn't take expert lipreading abilities to decipher what the league's prettiest passer was saying.
Article continues below advertisement
A viewer from Indianapolis groused to the FCC that "children know how to read lips even if there is no sound," noting that the network — two times — focused on "Tom Brady screaming the F word on national TV."
Another viewer from Pennsylvania wrote, "My 8 year old grandson was watching the game with me and even commented that he should not have said that. I understand the first time it happened that the camera man would not have expected that but to keep the camera on Tom Brady as he kept yelling was uncalled for."
And a Iowa viewer made note to the FCC that the network's announcers even "called attention to it by prefacing the clip they showed with, 'Brady's reaction after failing to pick up a first down on that series.'"
"They clearly knew he was saying it and so did my 10 year old son…It was almost as if the announcers got away with it, because they didn't actually say it. Very unprofessional."