Gisele Bundchen Brags About Her Perfect Life: She Doesn't Own A Hairbrush, Hasn't Had Soda In 10 Years & Doesn't Like Football Without Tom Brady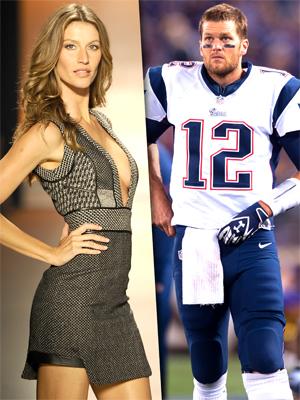 Gisele Bundchen is NOT just like us, no matter how hard she tries to be.
The 33-year-old supermodel wife of NFL star Tom Brady is known for her gorgeous hair and fabulous body and now, she's bragging about the secrets behind her million-dollar look – confessing that she doesn't own a hair brush and hasn't had soda in 10 years!
"In my job you have to remember people are brushing my hair every day," the Pantene hair product brand ambassador -- who recently shared a picture where she was breastfeeding while getting ready for a photo shoot -- told the Associated Press.
Article continues below advertisement
"You have to remember the last thing I want (on a day off) is a brush in my hair!"
The catwalk queen also dished on how she maintains that killer body.
"Products are amazing but if you are putting things that are unhealthy inside your body it's just masking stuff... I haven't drank soda in 10 years."
While Brady has enjoyed eleven seasons as a starter at the New England Patriots, earning five trips to the Super Bowl and winning three, Bundchen admitted that she isn't a true football fan!
MORE ON:
New England Patriots
She joked, "At night, if my husband is watching television and watching football, I have my little book and I put something in my ears so I don't hear it and I put my light (on) and have my book and I'm like, `Ohhh.' He's feeding his soul and that's important to him to watch football. I only want to watch if I'm watching him."
As mother to baby Vivian and son Benjamin and step-mom to Tom's son Jack with ex-wife Bridget Moynihan, Gisele also dished about her children's sophisticated palates.
"My kids eat what I eat. The first (solid) food my son had was papaya and then avocado. ... He loves garlic because we eat a lot of garlic in our house. Even my little daughter. She will not eat anything unless there's garlic. Garlic and ginger... They really eat what I eat."
But Gisele said family always comes first, even with Tom!
"He's very loving and it's a wonderful thing. In our house we are very affectionate," she revealed. "I think it's very important for the boys to know that it's OK to hug and to kiss and you're not less than a man."