Gisele Bundchen Shows Off Amazing Body After Baby In Sexy Bikini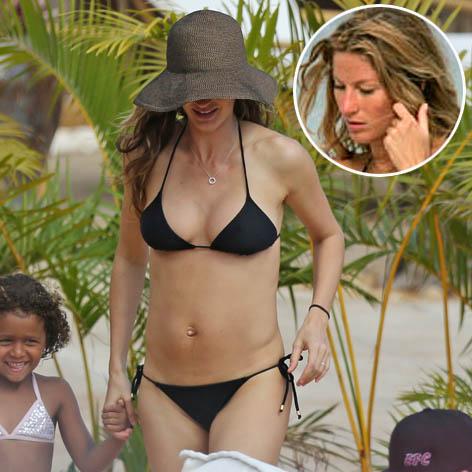 Gisele Bundchen flaunted her rock hard post-pregnancy body in a barely there black bikini on Friday.
The Brazilian-born beauty gave birth just two months ago and was in Hawaii with her New England Patriots QB husband Tom Brady, their new daughter Vivian, and son Benjamin, 3.
Bundchen stirred up a hornet's nest of controversy when she commented, "I think a lot of people get pregnant and decide they can turn into garbage disposals" after her pregnancy with Benjamin when she gained only 30 pounds.
Article continues below advertisement
She hasn't yet revealed her weight gain during this latest pregnancy.