Exclusive
In Denial & Delusional? 'Paranoid' Teresa Giudice Telling Friends Her Phones Are Tapped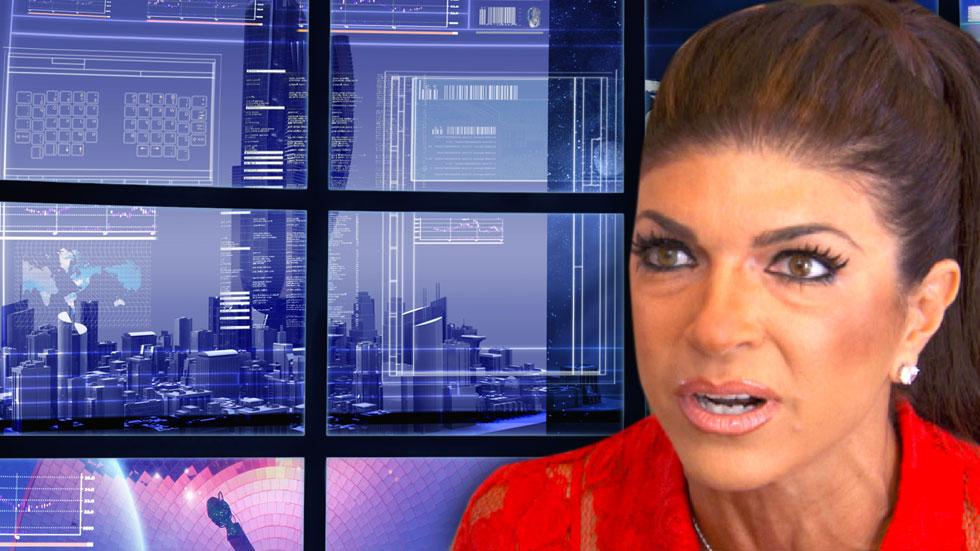 With just over two weeks to go before Teresa Giudice must report to prison, RadarOnline.com has learned that she's cracking under the pressure. Sources close to the reality star tell RadarOnline.com that the Real Housewives of New Jersey star believes the federal government has tapped her phone lines and is listening to all of her conversations.
"There is a lot of paranoia going on with Teresa as she prepares to go to prison on January 5," an insider said. "Teresa doesn't want to talk to anyone on the phone because she thinks all the phones in the house, along with the​. She also believes that her parents' phones are tapped."
Article continues below advertisement
What to do?
"In the past several weeks, Teresa has been buying disposable cell phones, and keeps conversations very short," the insider added.
As RadarOnline.com has reported, Giudice's life has been in shambles ever since she was sentenced to 15 months in prison for fraud in October. Her daughter, Gia, is preparing to move out of the family home while her mom is away, according to a source.
Meanwhile, another source claimed that her husband Joe will be divorcing her while she's in prison.