Exclusive
'Disgusted' Teresa Giudice Planning Lawsuit To Stop Former Manager's Tell-All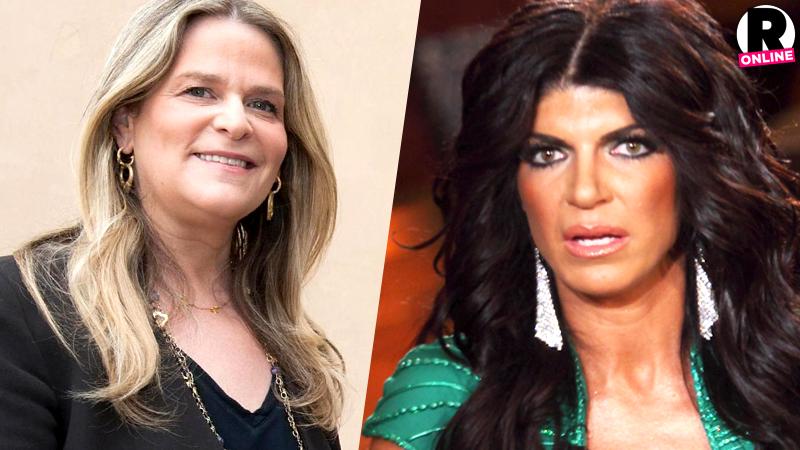 Even though Teresa Giudice is only a few weeks away from beginning her 15 month prison sentence, the reality starlet is spending her final days of freedom with attorneys. After filing one lawsuit against her bankruptcy attorney, RadarOnline.com has exclusively learned the convicted felon is getting ready to sue her former legal crisis manager, Wendy Feldman, over Feldman's plans for a tell-all.
"Teresa is absolutely disgusted that Wendy is seeking to profit off of her legal problems," an insider told Radar. "According to Teresa, Wendy signed a non-disclosure agreement which would prohibit her from writing" about the Real Housewives of New Jersey star.
Article continues below advertisement
"Letters will be sent to Wendy and the publisher, stating the book is a violation of Teresa's privacy," the source revealed. "If Teresa needs to file a lawsuit against Wendy and anyone else associated with this book, she will."
"Teresa has already had lawyers send legal correspondence to Wendy reminding her not to discuss the case publicly," the source confirmed.
Radar broke the story: Feldman revealed she's landed a deal to tell her life story, and said, "There will be several chapters in my new book dedicated to my time spent working with Teresa Giudice. From the day I met her, until the day I quit, and how Teresa went downhill so fast after that."
"I had to juggle so many things while working with Teresa, including many of my other non-celebrity clients," she told Radar. "It was a constant struggle with Teresa to get her to take responsibility for her actions, and I was basically on call for her 24/7."
Even though the book will only have several chapters about Teresa, the source said, "Wendy can write about whatever she wants; it just can't include anything about Teresa or Joe. Teresa feels that Wendy used her to get publicity and doesn't want to be associated with her in any capacity."