Exclusive
'Arrests Imminent' In Sony Hacking Scandal, Insiders Suspected Of Helping North Koreans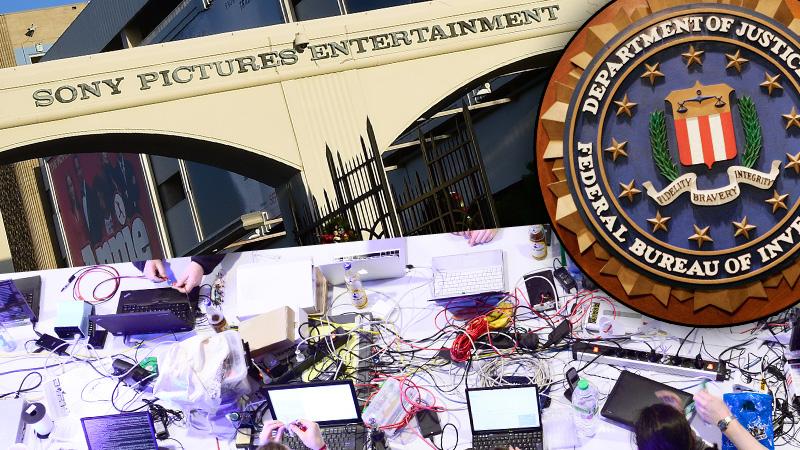 The Sony scandal may be about to take a giant turn.
An FBI source tells RadarOnline.com exclusively that arrests "are imminent" in the case that has rocked the major entertainment company over the past few weeks.
RadarOnline.com can reveal that the FBI has been busy interviewing former Sony IT employees, and while the law enforcement agency believes that North Koreans are responsible for the hacking crimes, they must have had help from the inside.
Article continues below advertisement
"Whoever did this had to have either been an insider or someone who had been an insider," explains the source. "They knew where to go and what to look for to get maximum exposure for the hack."
A security expert goes a step further and insists that there is no way the North Koreans could have pulled this off without help from the Chinese, who have been hacking into American businesses for years.
Regardless of who is to blame, a talent manager at the company reveals to RadarOnline.com, "Everyone at Sony is totally concerned about their safety and concerned about the future of Sony Entertainment."
And in yet another twist on Thursday, the hackers, who go by the name Guardians of the Peace, posted a tweet that read, "We are not Korean."
As RadarOnline.com reported, Sony Pictures Entertainment has decided to pull the plug on its planned Christmas day debut of their scandal-plagued new movie, The Interview.
The decision comes with some harsh words from Sony executives to the hackers who have put the studio into a tailspin.
"Those who attacked us stole our intellectual property, private emails, and sensitive and proprietary material, and sought to destroy our spirit and our morale — all apparently to thwart the release of a movie they did not like," a Sony statement reads of the film about two journalists, played by Seth Rogan and James Franco, who the CIA hires to assassinate North Korean dictator Kim Jong Un.