History Repeating! Khloe Kardashian Done With Scott Disick's Bad-Boy Behavior After He Messes Up Video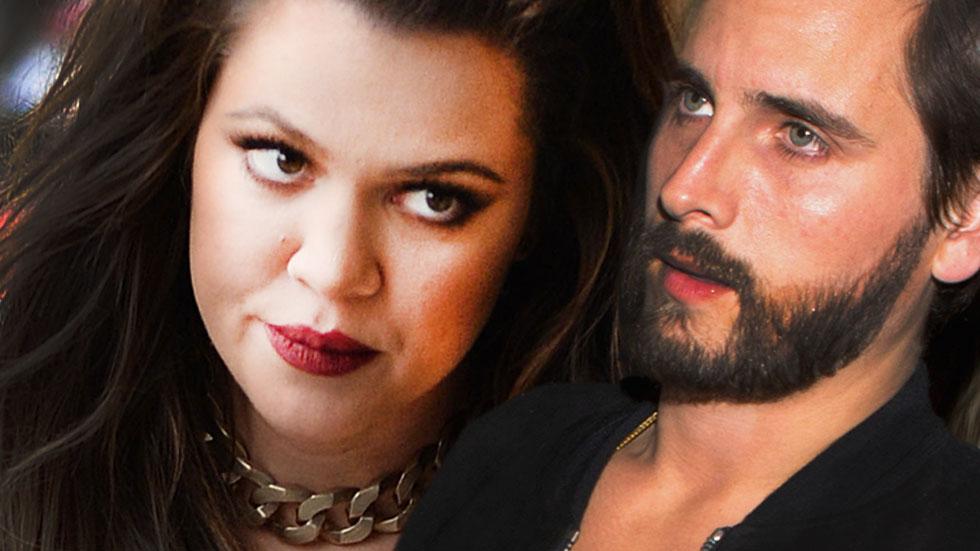 Scott Disick found yet another way to hit a sour note with the Kardashians.
In a preview for Sunday night's new episode of Kourtney And Khloe Take The Hamptons, the 31-year-old reality star is supposed to appear in a video Kardashian's guy French Montana is shooting.
The only problem? Disick's nowhere to be found. "I've been on set for five hours…Scott is about two hours late," Kardashian, 30, complains.
Article continues below advertisement
"It's not like I'm asking you to come to a party with me and you don't show," she continues. "This is somebody's music video, so I'm just hoping he's not going to flake."
As Montana and the crew get ready for an important scene Disick is supposed to appear in, he's still not at the studio.
"French is acting like it's no big deal, but I feel like everyone's kind of, 'Where's your boy?'"
Finally Montana has had enough and tells a crewmember to call Disick — even though Kardashian tries to reassure him that Disick would arrive to set "any moment."
This is just the latest problem in a long list of issues surrounding Disick. As RadarOnline.com has reported, Kourtney's baby daddy recently went to rehab following a frightening incident in which he landed in the hospital after ingesting a near-deadly mix of booze and sleeping pills.
Watch The Preview:
Do you think Scott will grow up and become more responsible, or is he a lost cause for Kourtney and the Kardashians?