Exclusive
Scientology In The Bedroom! Former Member Claims The Church Controlled Her Sex Life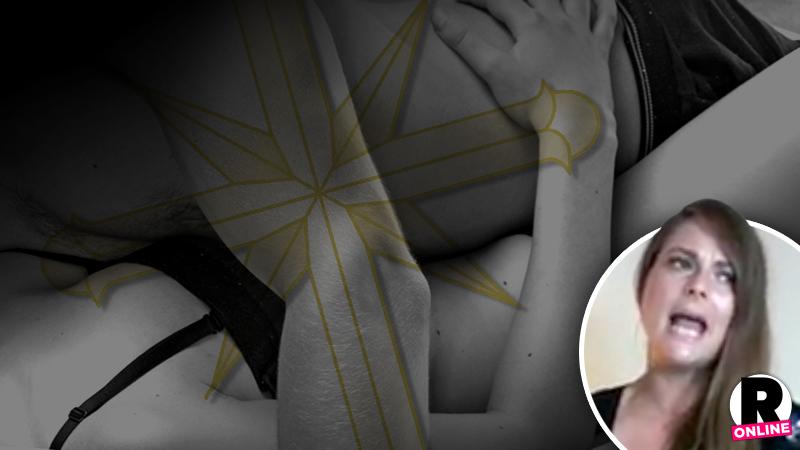 The Church of Scientology has come under fire for a host of alleged offenses over the years. But now, in a bombshell video interview with RadarOnline.com, former Scientologist Carmen Llywelyn is opening up about one surprising way she says the church made her life miserable — in the bedroom!
"Scientology sex to me is bad sex!" Llywelyn, the ex-wife of My Name Is Earl actor Jason Lee tells RadarOnline.com in a bombshell interview. In particular, the former model claims, she felt that the church discouraged her from same-sex attraction and experimentation — even though she'd experienced both in the past.
Article continues below advertisement
A rep for the church tells RadarOnline.com, "This is the latest in a long list of pathetic and bizarre claims in which Ms. Llywelyn seeks to avoid taking personal responsibility for her actions by blaming the Church and others. Any claim that she has been harassed by the Church is false, paranoid and delusional. Furthermore, Ms. Llywelyn has no knowledge of the Church today, having been expelled from the Church twelve years ago.The Church does not condone violence, believes in tolerance, does not interfere in the personal affairs of its parishioners and has a record that speaks for itself in helping countless people lead addiction-free lives."
But Llywellyn insists that she felt pressure to toe the line with her sexuality.
"Before I met Jason, I had girlfriends," Llywelyn said. "And I like that about myself. I had always thought that was something good to be proud of … I fall in love with people and that's just the way I've always been. And when I met Jason I told him this and he didn't care."
"I would like girls! I would get crushes on girls," she recalled. "I remember Jason would just come home and be like, 'That's just Carmen!' and he loved me for that."
Article continues below advertisement
"But I remember when I became a Scientologist and I started hearing about how gay people are bad … they're considered degraded beings," she claimed. "They're now talking about the eradication of these degraded beings. What are you talking about? Are you saying I deserved to die?"
Despite playing a bisexual woman in Chasing Amy, a role she calls "not a stretch," Llywelyn claims the church pressured her to keep her sexuality a secret, and stay on the straight and narrow.
"They wanted me to keep it very quiet that I was bisexual," she alleged.
Watch her claims about Scientology sex here: