Super Skinny Nicole Richie Wears SIX-year-old Daughter Harlow's Jacket!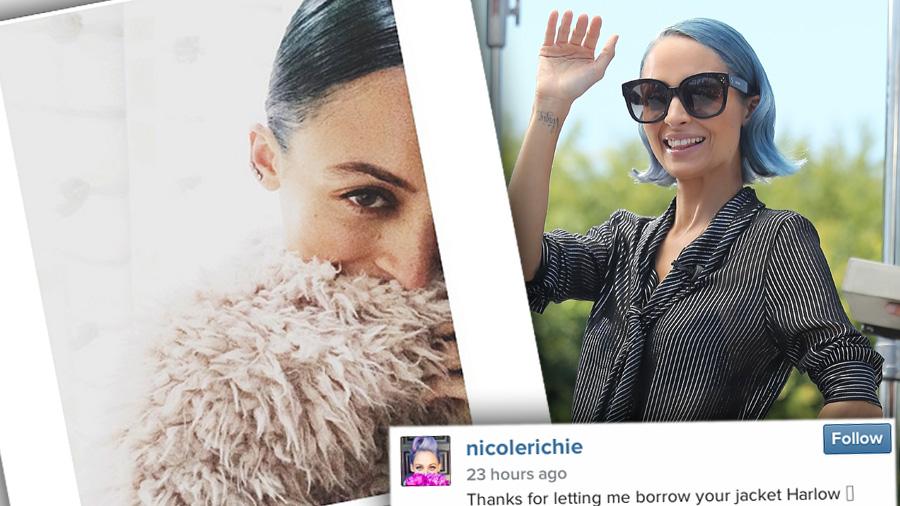 Did Bethenny Frankel start a new scary Hollywood trend?
Nicole Richie recently turned up at a Los Angeles party wearing a cute furry jacket.
And the 33-year-old mom-of-two later revealed on Instagram where she got the fashionable piece.
Shockingly it was from her SIX-year-old daughter's wardrobe!
Rake thin Richie was snapped pairing the jacket with skinny jeans at the Baby 2 Baby holiday party on Saturday.
Article continues below advertisement
On Wednesday, next to an Instagram photo of her snuggling in the coat, she wrote, "Thanks for letting me borrow your jacket Harlow."
The coat is sold at Dani BOY Kids – a children's boutique based in Santa Barbara, CA.
The company's motto is, "Where your little one can express their inner style."
Someone from the company wrote a response on Richie's Instagram page, saying, "Love it Nicole! I had to get one in my size too… Let me know if Harlow wants hers back…and I will send you one of your own. ;)"
Richie isn't the first celebrity to try on her little girl's clothes.
Earlier this year Real Housewives of New York City star Frankel took a picture wearing her four-year-old daughter's Hello Kitty pajamas and posted it on Instagram.
She later responded to the online backlash she received by writing, "When ur 4 year old peanut says 'mommy please put my dress on' & giggles uncontrollably, u do what ur told."