Tears & Accusations Fly When NeNe Leakes & Cynthia Bailey Try To Work Through Their Falling Out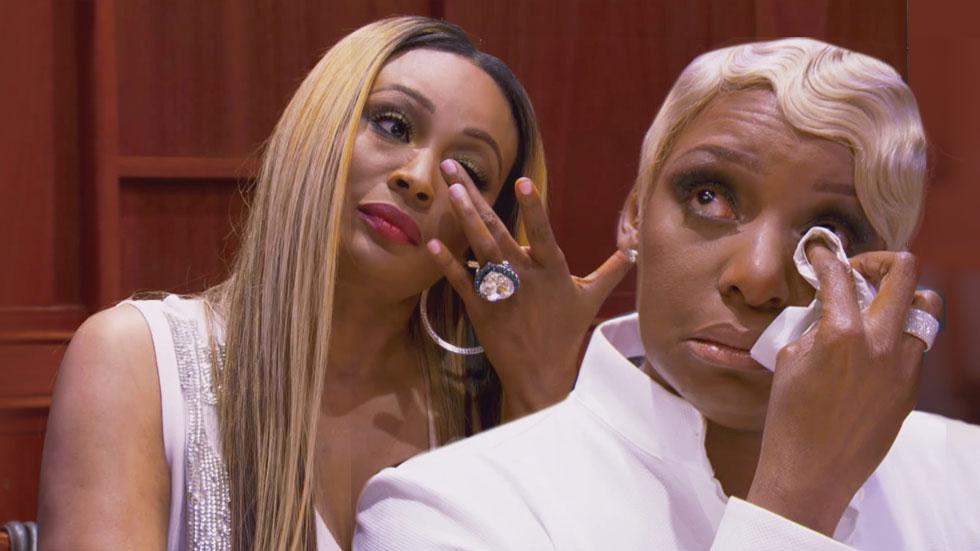 The drama between friends-turned-foes NeNe Leakes and Cynthia Bailey has been a major storyline on the current season of The Real Housewives of Atlanta, and in a preview of this week's edition, the ladies sit down for an emotional heart-to-heart in hopes of patching up their differences.
Castmate Phaedra Parks, a witness to the lingering bad blood, admitted she's never seen the normally-unflappable NeNe "this emotional," an that "there's something real behind this kind of hurt" in the situation.
Article continues below advertisement
In the preview, the ladies of the cast file out of a room, so NeNe and Cynthia can attempt to mend fences.
"We can go back-and-forth — I really, honestly, I did not want to do this in front of these women because it's not one situation," Cynthia told NeNe.
Cynthia told NeNe that the "reality of the situation" from her point of view is that their "friendship really started to break down" after her husband Peter clashed with NeNe, who called him a "b*tch."
Cynthia told NeNe, who was dabbing the tears out of her eyes, that she would never disrespect her husband Gregg in the same fashion.
"There's just certain lines that can't be crossed," the one-time model said.
The Broadway beauty defended herself questioning the timing of Cynthia's vendetta, pointing out how her confrontation with Peter came months before their falling out over the issue.
"If you are a 'real friend' the way you claim to be, then you would call up your 'real friend' and say, 'Hey friend, we need to talk,'" NeNe said. "You chose to do it in front of everybody else!"
Watch the video on RadarOnline.com
"The Real Housewives of Atlanta" airs Sundays at 8PM on Bravo.