Exclusive
After Overdose Scare, Mel B Gears Up For Nasty Divorce From Stephen Belafonte And Hangs With 'A Very Bad Group Of People' In London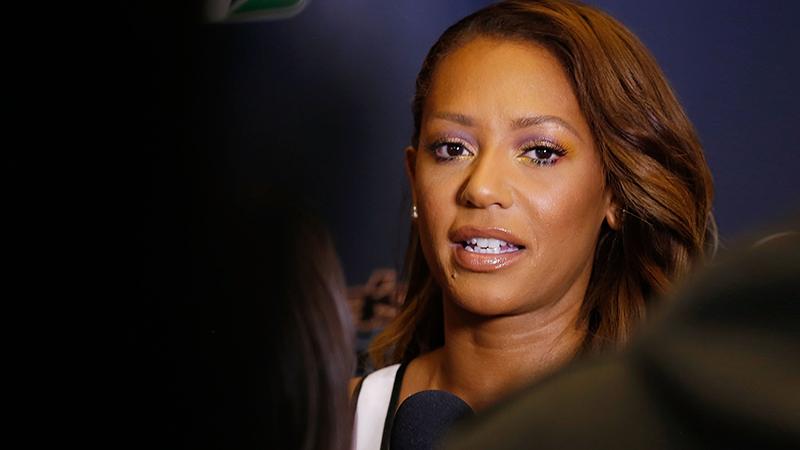 Just days after Mel B's accidental booze and pills overdose, the Spice Girl is gearing up for a nasty divorce from husband Stephen Belafonte and hanging out with a bad crowd, RadarOnline.com has exclusively learned.
As RadarOnline.com has reported, Mel was hospitalized last weekend in London because the singer had an accidental overdose, mixing tranquilizers and alcohol.
The star, who was NOT suicidal and fully recovered, a source said, was planning to board a plane home to Los Angeles from London this weekend with her daughters Phoenix, 15, and Angel, 7, to reunite with estranged husband Belafonte and their daughter Madison, 3.
Article continues below advertisement
However, at the last minute, Mel, 39, refused to leave with her psychiatrist Dr. Charles Sophy, who had flown to England at her request, and now is planning to divorce Belafonte, the source told RadarOnline.com.
For the first time, Mel is now "openly talking about divorcing Stephen... she feels that he has been way too controlling of her life and is now ready to be free. It's gearing up to be very nasty because Mel wants Madison returned to her in London, even though she is an American citizen," the source said.
"The plan had been for Mel and the kids to fly out of London with Dr. Sophy on a Air New Zealand flight to Los Angeles. The airline had been chosen as Mel didn't want to tip off the media.
"But after meeting with Dr. Sophy for several hours in her hotel room, Mel abruptly changed her mind and decided to stay in London. He had flown specifically to London at her request, to accompany Mel back to the United States," the source noted.
MORE ON:
Stephen Belafonte
Article continues below advertisement
More worrisome, according to the RadarOnline.com insider, "She is hanging around a very bad group of people right now, and long time friends are growing more and more concerned about Mel . Daughter Madison, back in Los Angeles with her dad, will likely be spending Christmas without her mother, it's a very sad situation."
Dr. Sophy's Air New Zealand flight from London was scheduled to land at LAX Sunday evening, without the singer and daughters Phoenix and Angel.
As RadarOnline.com's previous exclusive story reported, Mel (whose full name is Melanie Brown), was hospitalized because she had mixed tranquilizers, including Xanax, with alcohol, a source claimed.
"It was absolutely accidental, and not intentional," the source said, but explained that the singer and British X Factor judge was under pressure because of being back in her native London, where her mother lives.
Compounding her health crisis, Mel also was diagnosed with having an ulcer, which happened after returning to London three months ago to film Simon Cowell's X Factor.
Since being back in London, Mel has lost a "dramatic amount of weight. Living in a hotel room isn't a good thing for her and the girls," the source added.