Gay Secret? Macaulay Culkin Caught In Makeout Session With A Man — Watch The Shocking Video!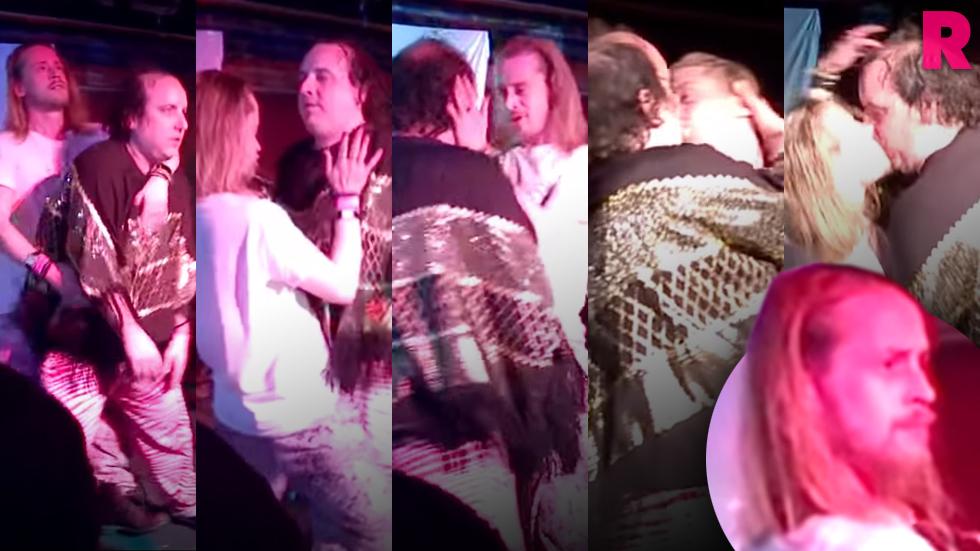 Home alone, or with another man? According to The National ENQUIRER, Macaulay Culkin is caught up in a surprising gay scandal after making out with a guy onstage.
The sloppy saliva session went down in full view of the actor's adoring fans during a November performance of his parody rock band, "The Pizza Underground," in Billings, Montana.
As the crowd watched, Culkin suddenly grabbed singer Sean Tillman, a.k.a. "Har Mar Superstar," and dished out a wet kiss.
Article continues below advertisement
Even for the increasingly controversial actor, "It's a shocker!" a friend told The ENQUIRER. "Some people think it's just part of the act, but Mac seems really into kissing the guy!"
Culkin previously dated actress Mila Kunis for almost nine years before breaking up in 2011.
Watch the video below, and for more on the same-sex hookup pick up the latest issue of The ENQUIRER, on stands now!