'Kinky Sex,' Drugs & What You Didn't See On TV! Soap Star Lorenzo Lamas Tells All In New Memoir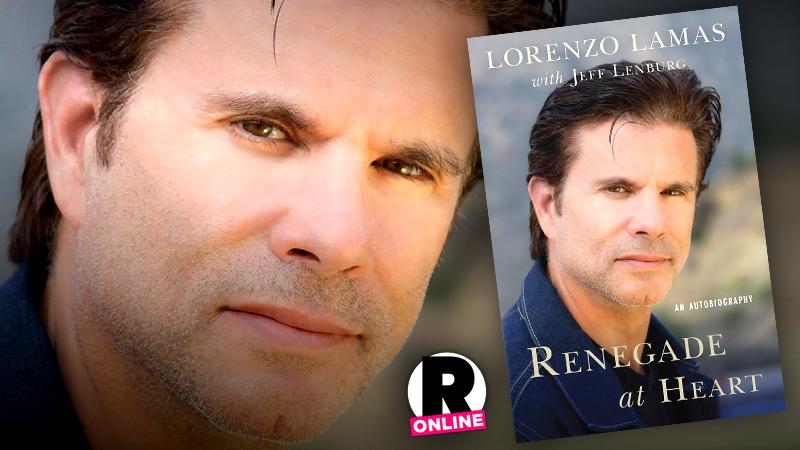 The juiciest scenes in soap star Lorenzo Lamas' life happened off the air! The ladies man gets shockingly candid about his wild life away from the cameras in his upcoming memoir titled Renegade Heart. From "kinky sex" to "on-set drug antics," RadarOnline.com has all the details!
According to The National ENQUIRER, on stands now, Lamas "admits to having affairs with married co-stars, as well as to having a three way with the Barbi Twins – Shane and Sia."
Article continues below advertisement
The 56-year-old unemployed actor also dishes on his drug usage and showing up to work high on cocaine!
"Once he was so high on cocaine that co-star Jane Wyman exploded at him," said the magazine. "Sweating profusely from the drugs, Lorenzo confessed to the makeup man that he had been partying and begged to be doused with a full bottle of deodorant."
Wyman, the former wife of Ronald Regan, reportedly told Lamas, "This is what we are going to do. We're going to take a 15 minute break. You're going to memorize your lines. And you're never going to come to work high again."
The Bold and the Beautiful star also discusses several near death experiences, which included diving off The Love Boat several times, as well as motorcycle and car crashes.
"I am far less cocky and stupid these days," Lorenzo told The ENQUIRER, adding that he remains a "renegade at heart."
Are you going to read Lorenzo Lamas's new book? Let us know in the comments below.