Leah Messer Reportedly Swipes $50K From Disabled Daughter's Trust Fund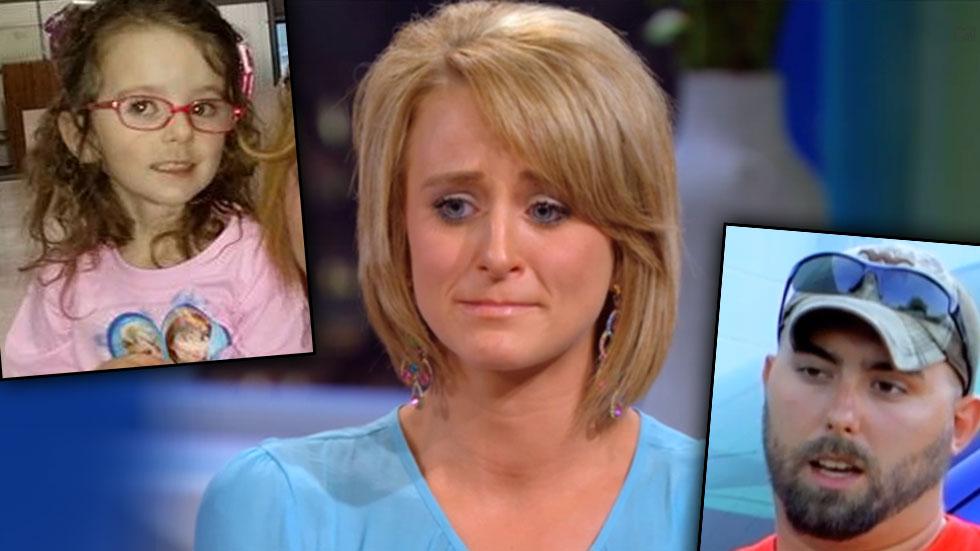 Leah Messer may constantly tweet about her precious "princesses," but according to a new report, the Teen Mom 2 star's daughters are now taking a backseat to her mounting personal problems.
Sources tell In Touch that the mother of three, 22, took nearly $50,000 from a trust fund set up for her 5-year-old daughter Ali, who suffers from a rare form of muscular dystrophy.
"The account was totally drained," an insider reveals. "The money is supposed to go to college tuition, or in Ali's case, medical needs. But Leah took all of it."
Article continues below advertisement
Where did her MTV paychecks go? In Touch previously reported that the troubled star was blowing nearly $600 a week on prescription pills.
As Radar exclusively revealed, Messer has been struggling with a secret painkiller addiction for more than a year.
Now, In Touch reports, Messer's ex-husband (and Ali's father) Corey Simms, 25, has caught wind of the drained account.
"He's furious that Ali's future has been wiped away, and he's seeing what he can do to get the money back," the insider says.
Another feud with Simms is the last thing Messer needs. She recently blasted her ex and his wife Miranda on Facebook, claiming they have problems in their seemingly picture-perfect marriage.
Not that she should talk. Messer and husband Jeremy Calvert, 27, have been virtually estranged since he publicly abused her of cheating on Twitter in October.
"Leah has made a lot of bad decisions," a family insider says. "She's selfish now. She only cares about herself."
Watch: Teen Mom 2's Leah and Kailyn Discuss Their Exes' New Girlfriends