Khloe & Lamar Making It Work? Kardashian-Odom Divorce To Be Dismissed In 45 Days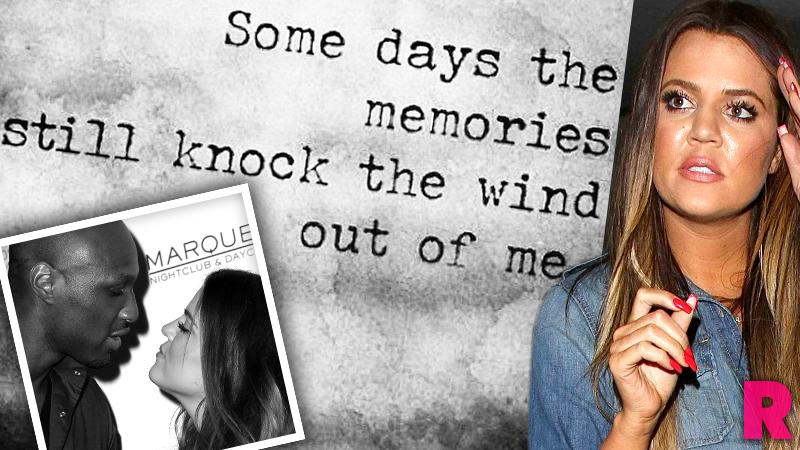 Just over one year after Khloe Kardashian filed for divorce from Lamar Odom, the couple are no closer to splitting for good. Now, RadarOnline.com has learned, the divorce is actually on track to be dismissed altogether in just a few weeks!
Kardashian recently admitted, "If I had my way I would still be married to Lamar. Even right now today I wish I was still married to him." And on Christmas, she posted on Instagram that she would "never let go of the memories." This came after she was spotted signing her name Khloe Kardashian-Odom at an NBA game earlier this month.
Article continues below advertisement
And it's not just all emotional posturing: Insiders tell Radar that the divorce is currently just weeks from being dismissed.
http://instagram.com/p/xDw6VdBRrs/?modal=true
Despite Kardashian filing more than a year ago, Odom has failed to respond to Kardashian's divorce petition, which means the case will be dismissed in the next 45 days if no further action is taken.
Meanwhile, an insider revealed, "Khloe has been advised by her divorce lawyer, Laura Wasser, to formally enter a default judgment of divorce, which would render her single again."
"With Lamar failing to respond, Khloe is well within her legal rights to go forward without him," the source said.
"But even after all of the heartbreak Lamar has caused Khloe, there is a hesitation on her part to do anything," the source said. "If nothing is done, in the next 45 days, it will be dismissed by the judge."
Do you think Khloe and Lamar should give their relationship another chance? Let us know in the comments!