Where's Steve? Kate Gosselin's Bodyguard Edited Out Of 'Kate Plus 8' Scenes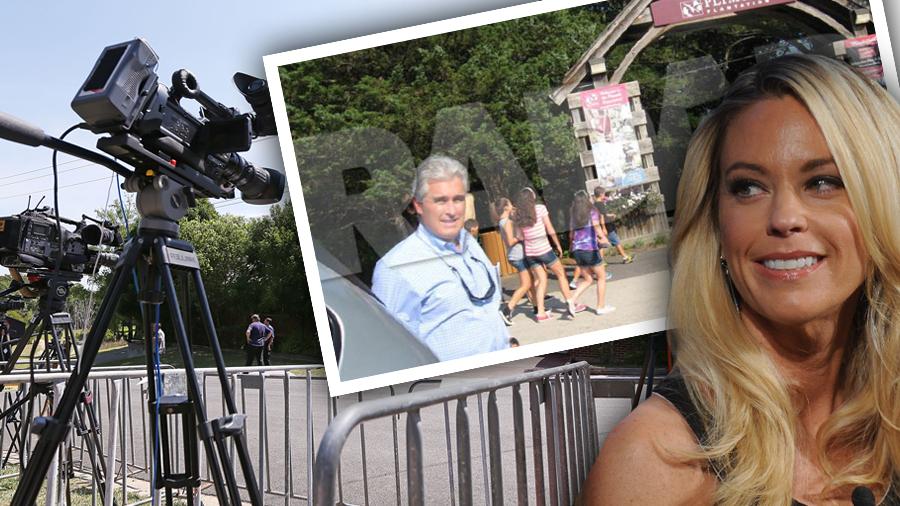 It seems Kate Gosselin isn't ready to come clean to fans about her dirty little secret — her super-close relationship with her married bodyguard, Steve Neild. RadarOnline.com has learned that he's noticeably absent in a new trailer clip for Kate Plus 8, despite being by her side when it was filmed!
As RadarOnline.com reported, Neild was right by Gosselin's side in August when she hit Plimoth Plantation in Massachusetts to shoot scenes for special new episodes of Kate Plus 8, which will begin airing in January on TLC.
Article continues below advertisement
"We noticed Kate and her eight kids walking towards the entrance," eyewitness Jennifer Kelly told RadarOnline.com exclusively at the time. "I had my camera in hand and when I went to take a picture of Kate and the kids, Steve Neild came around the car and ended up in the picture!"
But RadarOnline.com can reveal that despite 51-year-old Neild's presence that day, he doesn't appear in a trailer clip for the show all about the trip!
One reason could be that Neild's wife, Gina Neild, reportedly threw down the gauntlet and demanded he cut off communication with Gosselin, 39.
A neighbor of the sexy security ace said that Neild's wife "told him his time with Kate as her bodyguard was making the family miserable and that he had to make a choice."
Neild supposedly resigned from his position with Gosselin to work as Executive Vice President of Prudential Associates in Rockville, Md., but he since been seen with the Gosselin family multiple times, including at a One Direction concert.
"Kate's really happy that Steve's back," a source told RadarOnline.com. "Her life is sort of secluded when it comes to friends and people close to her, so she's happy to have someone she knows and trusts around."
WATCH THE PREVIEW FOR KATE PLUS 8 — MINUS STEVE — HERE: