Exclusive
No Thanks! Kardashian Family 'Faked Thanksgiving' Dinner At Khloe's Home — Tensions Grow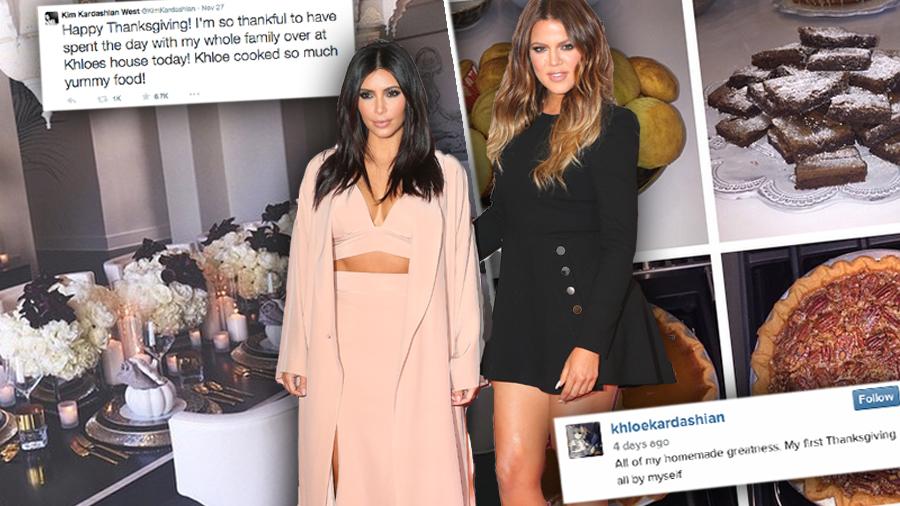 The Kardashians will go to great lengths to keep up the façade that everything is perfectly fine within their family— even if it means faking a holiday! Insiders tell RadarOnline.com that their social media posts of a happy family Thanksgiving were as fake as their TV show.
"It was way too obvious that they faked their happy Thanksgiving," a source close to the family tells Radar exclusively.
On Thanksgiving Day, Khloe Kardashian, 30, shared a photo of her Thanksgiving table on Instagram, with ten table settings and a caption that read, "My very first dinner party at my house and I couldn't be more thrilled!!!! I couldn't have done it without the incredibly talented @jeffleatham!! You are a flower legend to say the least. #HappyThanksgiving So beyond blessed."
Article continues below advertisement
See Photo on RadarOnline.com
Shortly thereafter, 59-year-old Kris Jenner posted on her Instagram a reverse angle of the well-decorated table, and said, "Just Amazing @khloekardashian !! Thank you for having us Khloe I'm so proud of you...and OMG@jeffleatham for how beautiful the flowers are and how GORGEOUS the table is......truly blessed to spend Thanksgiving with my family #blessed #family #gratitude #thankful."
Article continues below advertisement
"After no one wanted to go to Kris's, Khloe decided to have dinner at her house," the source says. "Still no one wanted to go because they knew Kris was going to be there, so they made it seem like they were all together when, in fact, they were not."
Although Kanye West, 37, chose to be in Paris rather than with wife Kim Kardashian, 34, and daughter North West, 1, for Thanksgiving, the source says that the "barely anyone else aside from Kim, Kris and Khloe" showed up at the gathering.