Exclusive
Holiday From Hell! Kardashian Kids Skipping Monster Momager Kris Jenner's Thanksgiving Dinner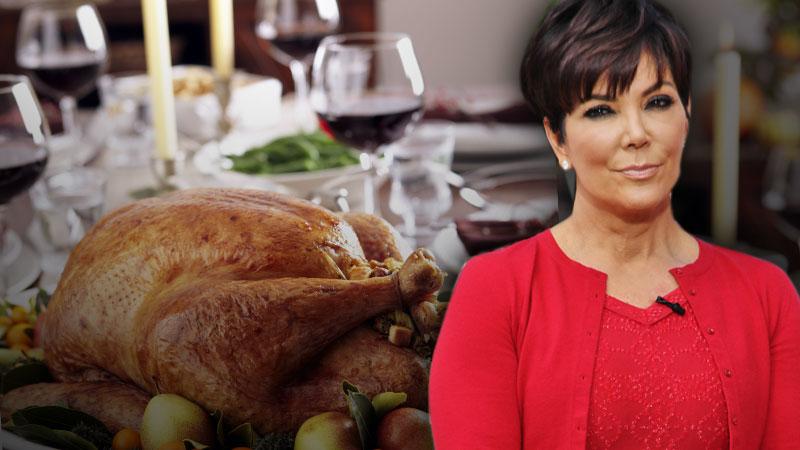 It looks like Kris Jenner will not need that cookbook after all this Thanksgiving! As Turkey Day approaches, a Keeping Up With The Kardashians family insider tells RadarOnline.com exclusively that most of the monster momager's children have RSVP'd "No" to her Thanksgiving feast!
"Kris is extremely upset because no one wants to spend the holiday with her," the insider tells Radar. "She wants everyone to be together for Thanksgiving and that is just not happening."
Article continues below advertisement
Only a few months after filing for divorce from her husband of 23-years, Bruce Jenner, Kris will reportedly be spending Thanksgiving with her much younger boyfriend, 25-year-old Corey Gamble – a decision that has torn apart the already fractured family.
"The last place Bruce would ever want to be is at her house," the source says, referring to the Hidden Hills, Calif., home that Kris got ownership of on Nov. 6.
According to the family friend, Kylie and Kendall Jenner will be skipping the dinner too.
"They want to spend the holiday with their dad because they absolutely do not want to be with Kris and Corey on Thursday," the source explained. "They have told their mom that they have nothing to thank her for this year!"
Kourtney Kardashian and baby-daddy Scott Disick "have a baby on the way and want to do their own thing this year," the insider says. Plus, they're also dealing with their own marriage issues.
Article continues below advertisement
Of course, Kim Kardashian, Kanye West and 1-year-old North West will be there, as the 34-year-old beauty would not miss an opportunity to spend time with her mother, while sharing every detail with her Twitter fans as she has done for past Thanksgivings.
"The only ones left are Khloe and Rob," the source says, although it's unclear whether they will attend.
In all, it's shaping up to be an unhappy holiday season for the Kardashians, and for Kris in particular.
"It's just sad," the source tells Radar. "The holidays used to be the best time at their place - their holiday parties, the mood, everything. But it's gone now."
Do you think that the Kardashian and Jenner families should come together and celebrate Thanksgiving as one? Let us know in the comments below.