Exclusive
Will Jodi Arias Go Free? Convicted Murderer Hopeful AsArizona Releases Woman In Similar Case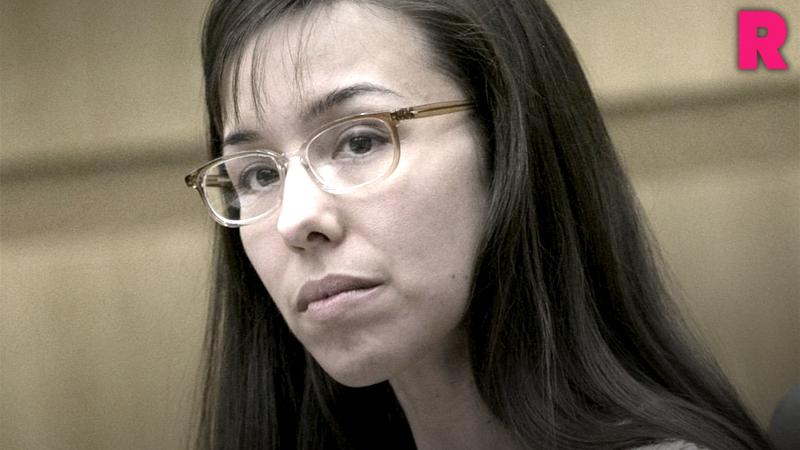 The chances Jodi Arias will be a free woman someday may be boosted by an Arizona court decision overturning another woman's death penalty case, RadarOnline.com has learned.
The judge in Arias' death penalty trial for slashing ex-boyfriend Travis Alexander's throat, stabbing him and then shooting him to death in 2009 is now considering defense arguments that her murder conviction should be tossed, or at least the death penalty taken off the table, because a key investigator mishandled the victim's laptop.
Article continues below advertisement
"If Arias gets the death penalty, this case could come back with a new trial ordered," notes Karas. "If she just gets life, it might not because of the lower scrutiny to the case."
After three days of hearing from expert witnesses and investigators about the alleged deletion of files that the defense argue showed Alexander accessed child porn sites, the judge in Arias' death penalty retrial is considering dismissing her case or ending the death penalty portion of the trial.
Article continues below advertisement
Defense lawyers blame a detective, while the prosecution argues the files were erased at a time when the defense was reviewing the computer.
A prosecution computer expert confirmed in Thursday hearing that it does now appear that at least one porn site was accessed on the computer, but he was not clear how the file got onto the laptop.
"The defense did a great cross-examination of him," Karas tells Radar. "It does not appear the detective intentionally mishandled the laptop, but it might have been incompetence of not knowing how to handle it."
The jury that convicted Arias for murder in 2009 did not hear evidence about Alexander's laptop containing porn-related files, which could be a major issue for an appeal of her conviction, Karas adds.
Evidence of child porn would help Arias show Alexander's "sexually aggressive nature," the defense argues.
The defense also claims that any testimony Detective Flores offered in the murder trial is tainted because he was "willing to purposefully destroy evidence to unlawfully convict and perhaps kill Ms. Arias."
Article continues below advertisement
"This would lead to obvious questions about what else Detective Flores has done to garner a particular outcome in the case," the defense motion says. "Did he destroy text messages before they were disclosed? Did he destroy e-mails before they were disclosed? Did he discard taped interviews that were not favorable to the state?"
Testimony in Arias' trial to decide if she should be put to death resumes Monday after more than a week on hold. Testimony will be stopped again for a two-week holiday break at the end of the week.
Arias is likely pinning her hopes on an outcome similar to the case involving Milke, who is now free. Milke was 25 years old when she was accused of handing her four-year-old son, Christoper Milke, to two men who drove him into the desert outside of Phoenix, where he was shot in the head.
Her 1990 conviction was largely based on her alleged confession to a Phoenix police detective, who did not record it. Det. Armando Saldate had been discredited for lying under oath in other cases, but his misconduct was not disclosed in Milke's trial.
Milke had "argued that her confession was involuntary because she was too distraught to understand the Miranda warnings Saldate gave her and Saldate falls to grant her request for a lawyer," the appeals court wrote.
The Maricopa County prosecutors, from the same office now prosecuting Arias, "committed egregious prosecutorial misconduct that several prejudiced Milke's defense," the appeals ruling stated.