One Less Death Row Neighbor For Jodi Arias: Mom Convicted Of Murdering 4 Year-Old Son Likely To Be Freed After 22 Years After Court Blasts Flimsy Evidence That Convicted Her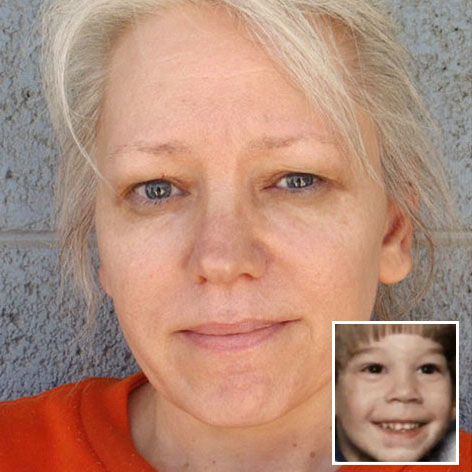 If Jodi Arias is sentenced to death for murdering her ex Travis Alexander there will most likely be one less woman on Arizona's death row when she gets there.
Debra Jean Milke – a mother who was convicted of murdering her four-year-old son – is by most accounts just weeks away from freedom after spending 22 years there.
In March a judge overturned her guilty verdict, saying in his 60-page verdict that he found the "unorthodox interrogation methods" of the lead detective to be "troubling."
Article continues below advertisement
The court ruling revealed Phoenix Detective Armando Saldate, who claimed that Milke had confessed to him, had either lied under oath or violated suspects' Miranda rights in earlier interrogations.
The judge said the now retired detective had a "long history of trampling the rights of suspects," and that none of it had been disclosed to the Milke defense team or to the jury that found her guilty.
The judge concluded that while "no civilized system of justice should have to depend on such flimsy evidence."
The now retired cop has refused to comment on the judge's ruling but the Arizona Attorney General nevertheless asked that the decision be reconsidered. He was turned down on May 6.
His only option now would be to to retry the case against Milke from the start but without Saldate's testimony, which would appear to give them no evidence to present.
Back in 1989 the case of Milke, who would later be dubbed Death Row Debbie, enraptured the nation when she was charged with murder after two of her friends took her son Christopher into the Arizona desert and shot him three times in the back of the head.
Article continues below advertisement
After dressing her son in his favorite outfit she gave him to her roommate James Styers who was supposed to take the little boy to the mall to see Santa Claus.
Instead, he picked up his friend Roger Scott and they murdered Christopher in what prosecutors argue was a plot to collect a $5,000 life insurance policy.
Both men later confessed, were convicted of murdering the little boy and remain behind bars.
TWITTER SCREEN GRABS: Jodi Arias Tweets About Contemplating Suicide
Milke always claimed she had nothing to do with the crime but in 1990 she was convicted of murder, conspiracy to commit murder, child abuse and kidnapping.
In his ruling to overturn the guilty verdict, Chief Judge Alex Kozinski of the Ninth Circuit U.S. Court of Appeals said "there were no other witnesses or direct evidence linking Milke to the crime."
Instead the jury convicted her based on the testimony of Detective Saldate who interviewed her shortly after the murder.
According to court documents not only did Saldate not record the interview, he questioned Milke without another witness present, later destroyed his notes and failed to get her to sign a Miranda waiver.
Although Milke is still on death row, she'll likely be released in a matter of weeks if Maricopa County Attorney Bill Montgomery declines to retry her, Milke's lawyer Lori Voepel said.