'We're The No. 1 Show On TLC': Jim Bob Boasts 'Small Group' Of Protesters 'Won't Succeed' In Derailing Family's Success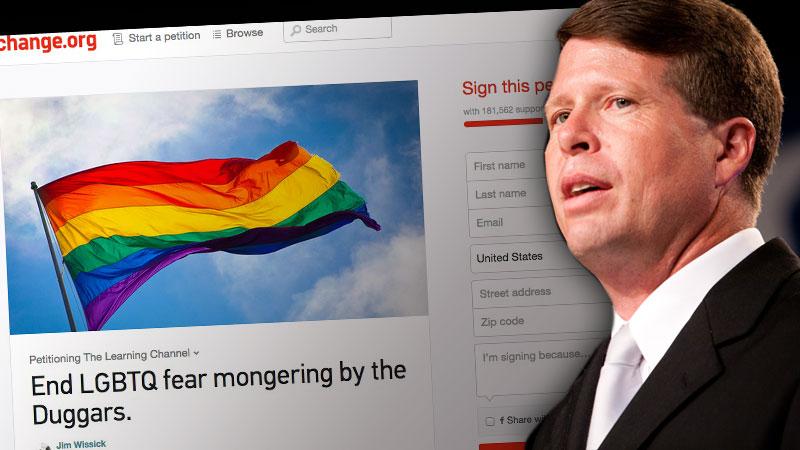 Is Jim Bob Duggar getting a bit big for his britches?
The 19 Kids and Counting star recently blew off the efforts of protesters of his family's staunch beliefs and actions in opposition to the LGBT community, boasting that "they won't succeed," as the Duggars' "show is the number one show on TLC.
"It's a small group creating this fuss," the father-of-19 added.
As RadarOnline.com previously reported, the devout family has a considerable number of critics for their activism against laws that would grant more rights to the LGBT community in Fayetteville, Ark.; as well as an infamous Facebook scrubbing of same sex posters after calling for fans to post kissing photos last month.
Article continues below advertisement
Last month, more than 181,000 protestors signed a change.org petition calling for 19 Kids and Counting to be canceled, a move Jim Bob claimed added steam to their side.
"All it has done is give us more exposure," he said. "We've gained 50,000 Facebook fans last week.
"God is expanding our borders through the national media."
Jim Bob's newly-reported comments were published on The Pathway, a Christian-themed website. He made them during an appearance at a Hannibal-LaGrange University booster banquet Nov. 21, when university officials acknowledged beefing up security force due to the controversies surrounding the reality stars.
"We love everybody," Jim Bob said, modifying his statement to, "We love everybody, but we don't always agree with them."