Exclusive
Who Is … Your Replacement? Sony Execs Propose Ex-NBC Host David Gregory As Next Jeopardy! Host As Alex Trebek 'Retirement Rumblings' Grow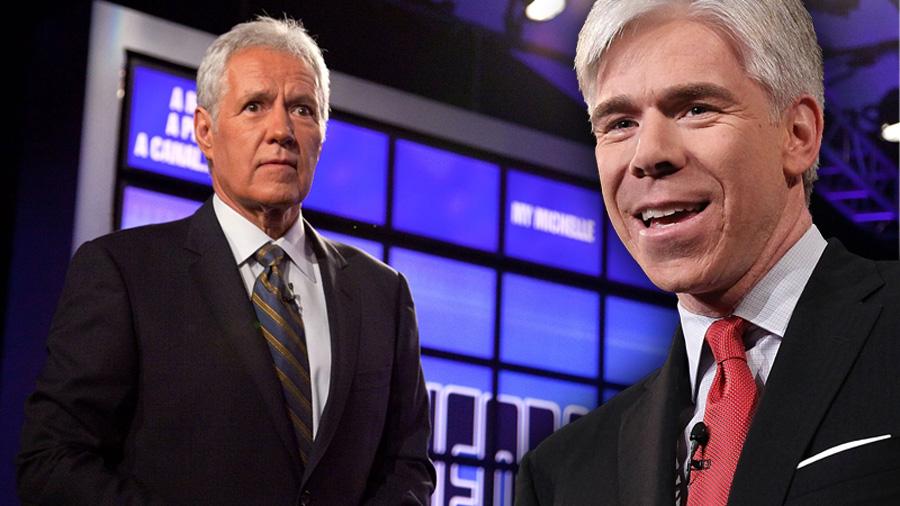 Who is … the next Jeopardy! host? With Alex Trebek's contract set to expire in 2016, and his recent claim that he might walk away before then, RadarOnline.com has exclusively learned that Sony execs have considered former NBC anchor David Gregory as his replacement.
As Radar previously reported, Trebek threatened to leave Jeopardy! in late October after he was asked to re-tape a segment of Jeopardy! Kids following an incident with a contestant. His anger was reflected in an email exchange that was leaked during the massive hacking of Sony computers.
Article continues below advertisement
But another email thread suggests that Trebek does not want to renew his deal when his contract expires in 2016.
"The retirement rumblings here are getting louder, so I¹d like to talk strategy as soon as you have some time," Jeopardy! Executive Producer Harry Friedman wrote in an email to Sony Pictures Television President Steve Mosko.
Friedman asked Mosko what he thought about Gregory, who had recently been ousted as host of NBC's Meet the Press. "Mixed. But I like him," Mosko replied.
The email also included a link to a report on how CNN courted Gregory for an anchor job, but talks fell through. Ironically, CNN chief Jeff Zucker approached Sony Pictures Television, which owns the show, about creating a political Jeopardy! for the cable channel.
Tensions rose between Trebek, who has hosted the highly-profitable Jeopardy! show for three decades, and the executives because of a letter the mother of a young Kids Week contestant wrote to producers saying she "was quite a bit taken back" by Trebek's behavior the day her daughter broke down in tears at the end of an episode.
"I don't think I'll ever forgive him for that," the girl's mom wrote. It prompted Friedman to ask Trebek to retape the offending segment before it aired a month later.
"If I'm making mistakes and saying things you don't like, maybe it's time for me to move on," Trebek wrote in his response.
Gregory must have already been on Jeopardy! producers' minds since "Who is David Gregory" was the answer to the $800 clue in the TV host category during an episode last April.